Ashes 2013/14: Sydney Opera House to host Australia party
Australia's victorious cricket team will celebrate their stunning Ashes triumph with at the Sydney Opera House.
Last Updated: 06/01/14 12:37pm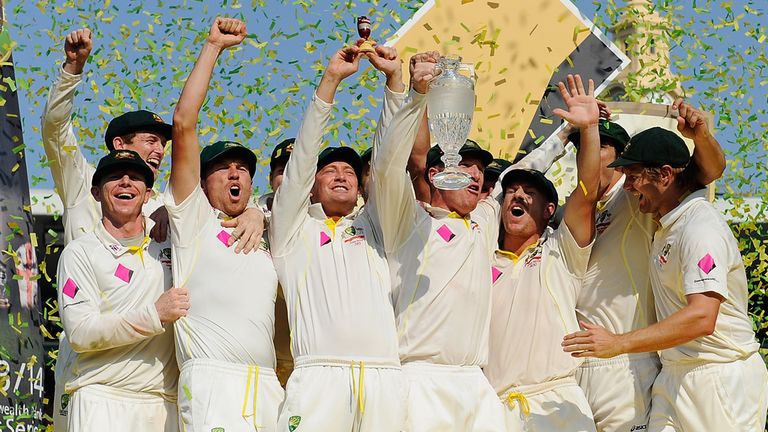 Australia wrapped up a 5-0 series whitewash over England on Sunday, and on Tuesday morning in Sydney they have been granted a special appearance at the most iconic of the country's venues.
England celebrated their famous 2005 Ashes triumph with a bus parade through London, culminating at Trafalgar Square.
And the Australians will also have a very public party to celebrate only the third 5-0 whitewash in Ashes history.
Some of the Australia players were shaking off some hangovers on Monday.
They stayed at the Sydney Cricket Ground until the early hours to celebrate, with some staggering onto the team bus still in their whites and sporting their baggy green caps.
Australia all-rounder Shane Watson: "It's really nice for the public to be able to come out and share the moment with us. It's going to be a nice touch to be down at the Sydney Opera House and celebrate but the last couple of months have been a celebration.
"This is the most special thing I have been involved in but it is not always like that, there are always going to be ups and downs.
"At certain times it feels as though there are more downs than ups. You keep going along knowing there will be something that might come along you never expect to be this good."