Ravi Bopara hopes Alastair Cook will stay on as England one-day captain
Ravi Bopara insists the England camp is firmly behind Alastair Cook and want him to stay in his role as one-day captain.
Last Updated: 20/01/14 12:42pm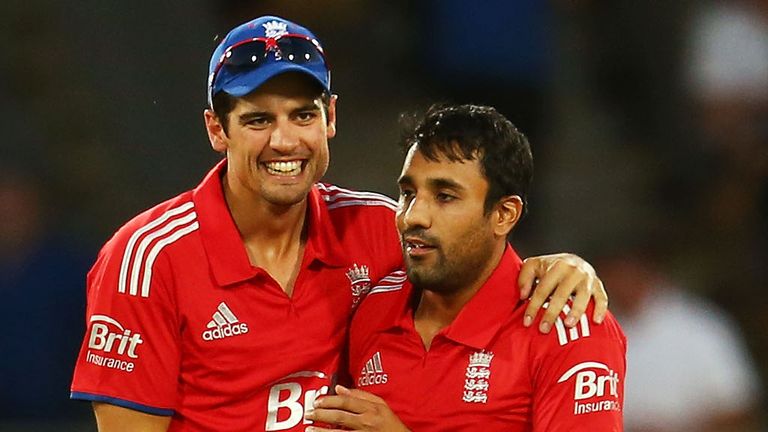 Cook hinted his time in charge of the 50-over side could be nearing an end when Australia secured the Carlton Mid Series with victory in the third one-day international in Sydney on Sunday.
Combined with the Ashes series defeat, it means Cook is without a win over Australia since arriving in the country and England could set a new record for consecutive defeats if they are beaten in the final two games in Perth and Adelaide.
England have lost their last nine international games in all formats, just one behind the worst runs so far which came in 1993 and 2001.
Bopara admits he was surprised to hear Cook talking about quitting the one-day captaincy after the Sydney defeat and hopes his Essex team-mate was just making a knee-jerk reaction.
Self-belief
"I think naturally Alastair would be down. We've lost three games out of three and that's a natural reaction straight after the game," Bopara said.
"I am surprised (by his comments). I think he's the right man for it. I would love for him to carry on in both formats.
"I do believe that your best player should be your captain and I still believe that he is our best player.
"Batting at the top of the order he's the type of guy that will go out and score hundreds for England. One hundred per cent the other players see it the same way.
"He may have lost self belief, a little bit, but speaking to him yesterday I strongly got the impression that he's the right man for the job.
"It's just a tough time. He's the sort of guy who will turn it around. I think this is good for him and he will come out a much better person.
"Let's just remember he is one of our most experienced players. He's got a lot of experience, he knows what he's doing. One of his strengths is he has a very good record as a captain.
"Previous to this Ashes tour he has a very good record. I don't believe everything should be blamed on the captain, even though everything gets put on the captain. It's not just about Alastair it's about the rest of the team as well.
"We want to win because we're here to win. We don't just want to win to make someone feel better. We want to win because that's what we're paid to do."