Charlotte Edwards so proud after England Women retain Ashes in Australia
England Women's captain Charlotte Edwards has spoken of her pride at leading her side to another Ashes victory.
Last Updated: 03/02/14 11:41am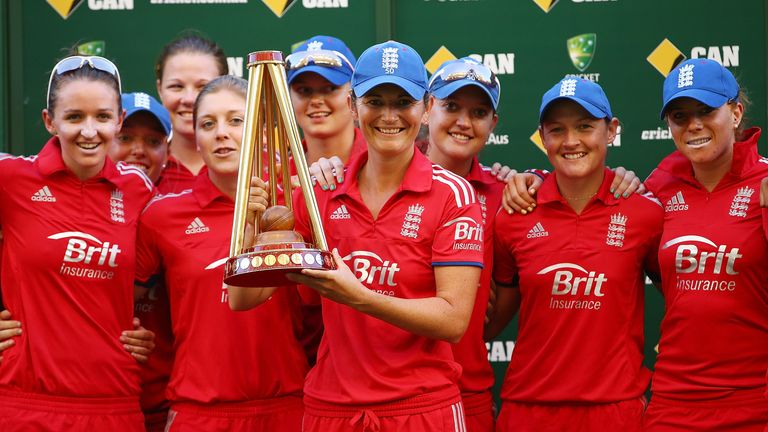 The 10-8 series victory was only the third time that England Women have retained the Ashes in Australia, following successful defences in 1996 and 2008.
"I am still struggling to come to terms with exactly what we have achieved as a squad over the last five weeks," she said.
"Every match in this series has been exceptionally close - the scorecard doesn't always tell the whole story - and the emotions that I am feeling right now are incomparable to anything I have ever experienced during my international career.
"The manner in which we won the second Twenty20 International in Hobart, to clinch the Ashes, was exceptional. From a personal perspective it was one of the best innings that I have ever played, and I will remember the match for the rest of my life.
"Every single player in this squad has at some point stepped up and performed when they have needed to during this Women's Ashes series. The senior players have led from the front and the younger girls have come in and really stamped their name on the international game.
"Everyone is now looking forward to a few days off back in England, before the hard work starts again, as we prepare for the ICC Women's World Twenty20 tournament in Bangladesh."