Mitchell Johnson considers Australia limited-overs future ahead of 2015 Ashes
Australia fast bowler Mitchell Johnson has revealed that he may need to reconsider his limited-overs availability.
Last Updated: 15/04/14 4:12pm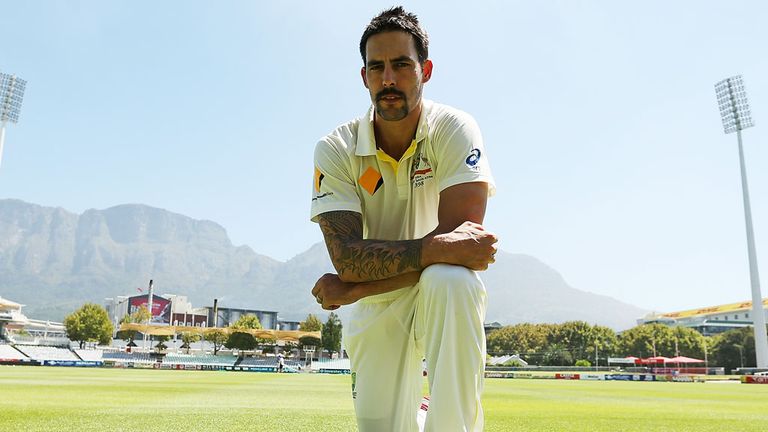 The 32-year-old pace bowler returned to the Test ranks to bowl Australia to a home Ashes whitewash as well as a series victory in South Africa in the winter.
An infection caused by a cut to his right big toe sustained during the final Test of the summer in Cape Town forced Johnson's withdrawal from the World Twenty20 tournament in Bangladesh in which Australia failed to progress beyond the group stage.
When asked if his body could stand up to the rigours of the shorter form of the game, Johnson said: "Probably not."
He hinted he may join his captain Michael Clarke in opting out of playing 20-over cricket for his country and added: "I think I've got to be a lot smarter now.
"Twenty20 cricket you don't play a lot of anyway, it just happened at this time there was a World Cup straight after the South Africa series which I was looking forward to being involved in before I got injured.
"Twenty20, I will quite happily say, is not my favourite format - I would rather play Test cricket.
"And maybe one-day (50-over international) cricket I have to look at as well."
Hopeful
However, Johnson remains hopeful of making the one-day squad for the 2015 World Cup to be played in Australia and New Zealand next February and March.
"I'd like to win a World Cup - I've been involved in the West Indies in 2007 which was a well-paid holiday apparently," he said smiling broadly.
"And while it was tough work, the campaign we went through, it was a good place to be and a great experience.
"So I would love to be a part of Australia's 2015 World Cup and I certainly think we've got the team to win it.
"We've played some really good one-day cricket and given that it's being played at home, it would be a great opportunity.
"But my main goal now is to get to that 2015 Ashes series in England, so I'll be doing everything I can to reach that goal."