Simon Taufel will retire from the umpiring ranks after the ICC World Twenty20 to groom the next generation of officials
Simon Taufel has confirmed he will bring an end to his career as an international umpire after the ICC World Twenty20.
Last Updated: 26/09/12 12:06pm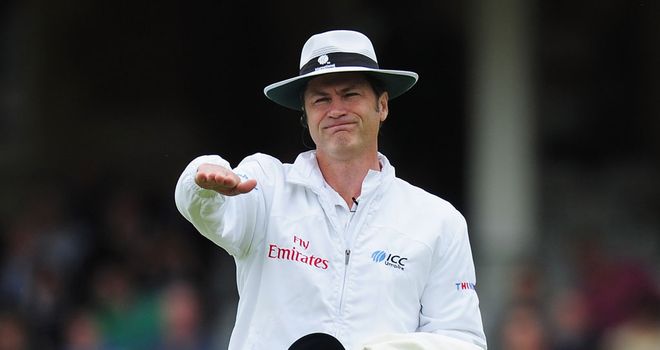 The 41-year-old has umpired in 74 tests and 174 one-day internationals in an outstanding career in which he won the ICC Umpire of the Year award for five successive seasons from 2004.
Taufel wants to spend more time with his family and he has been handed a new role at the ICC which will see him groom the next generation of match officials.
He said: "My wife and children have supported me immensely throughout my career and it is time for me to spend more time with them.
"My passion for cricket umpiring and personal professional development has shifted from on the field to off the field.
"In my new position I look forward to help create professional programmes and resources to support the current and future generations of cricket match officials.
"The new role includes working closely with the national cricket federations which is really exciting as is continuing to work with the entire cricket community in helping the development of our cricket umpires."
ICC chief executive David Richardson said: "Simon has been one of the most respected umpires for over a decade due to his excellent decision-making and man-management skills. He has been a role model for umpires globally who look to him for inspiration and guidance."