Steven Finn hopeful his habit of knocking the stumps over will soon be history
England paceman Steven Finn is close to curing his costly habit of knocking the stumps over in his delivery stride.
Last Updated: 15/02/13 9:29am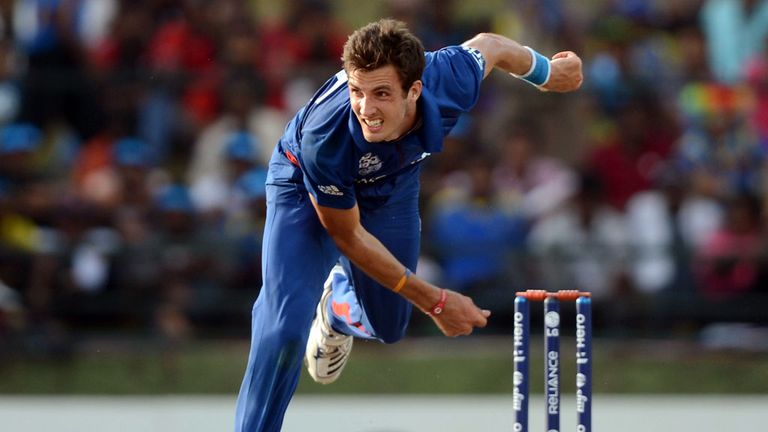 Finn has already seen two international wickets chalked off, with umpires calling a dead ball as soon as the bails are dislodged, something that has become a regular occurrence for the 6ft 8in seam bowler.
Umpires have also been told that bowlers who knock the bails off are only given one warning per series, with wickets being cancelled if a second transgression occurs, and Finn goes into Friday's third Twenty20 international against New Zealand having used up his one warning.
But he is hopeful the time has nearly arrived that it will not be an issue, saying: "It's getting there, getting better ... and it'll be gone soon.
"It's not something that can preoccupy my mind in the game - because I can't allow it to. But every day in training I'm working hard on trying to eradicate it. I have been for the last four months.
"It's something that's obviously going to have to improve, and it is. I'm trying different things, and out in the game it's not happening as frequently as it used to.
"So I hope there will be a stage where it's completely eradicated. I've got the marker, where I jump from, and I'm trying to jump in a straighter line.
"But the amount of cricket we play, I haven't had too much time to actually go away and spend a lot of time working on it.
"You let it occupy your mind in practice. But when you're out there on the field, there's only one thing that matters - and that's getting the person out at the other end. When I'm out there in the middle, it's not in my mind at all."