Sri Lanka stars could miss Galle Test over pay dispute
Sri Lanka could be forced to field a reserve team in the first Test with Bangladesh this week because of a pay dispute.
Last Updated: 04/03/13 11:52am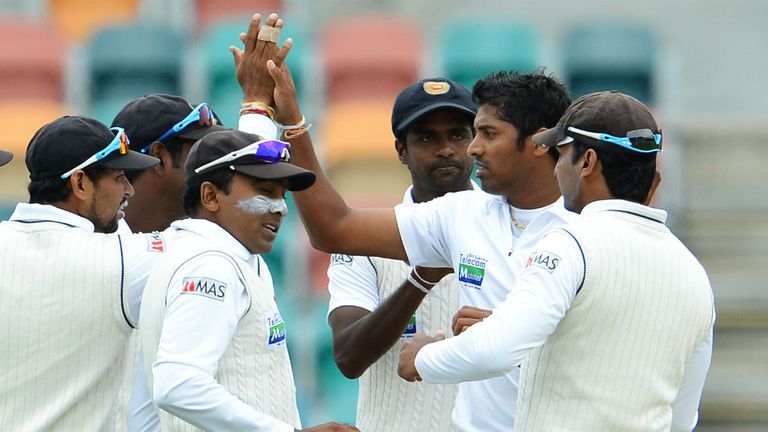 Sri Lanka's centrally contracted players are demanding a 75 per cent cut of the revenue, but the board is only prepared to pay them 67 per cent.
The players' contracts expired at the end of February and they told Sri Lanka Cricket (SLC) officials that they would not sign new deals unless their demands were met
A meeting on Sunday between senior players and the selection committee ended with conflicting reports of its outcome.
The board insists that unless the players agree to a 67 per cent cut by Monday, they will not be selected for Friday's first Test with Bangladesh in Galle.
"The next selection committee meeting is scheduled for Monday 10 a.m. and by that time if they have not returned the signed contracts they would not be selected to play in the series against Bangladesh," SLC secretary Nishantha Ranatunga said.
Sports Minister Mahindananda Aluthgamage said the SLC would select a whole new team if the players did not sign the contracts.
"The players are demanding 75 per cent of the total revenue and if that is to be paid Sri Lanka Cricket will have to obtain a loan of £3.1m," he said.