FICA calls for investigation into allegations of ICC Cricket Committee vote 'fixing'
The ICC has been asked to conduct an investigation into the "alleged fixing" of a vote on its Cricket Committee.
Last Updated: 07/05/13 5:33pm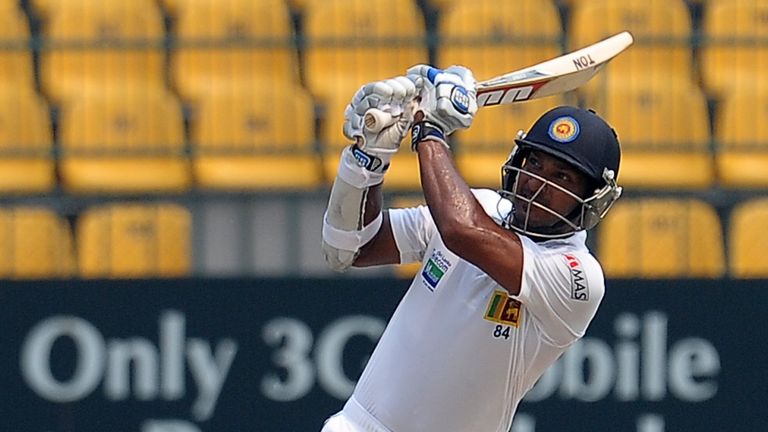 Former India international Laxman Sivaramakrishnan, a TV pundit, has replaced Australian Tim May on the committee.
There are two slots on the committee for "current player representatives", with the hugely respected Sri Lanka's Kumar Sangakkara holding one place.
May and Sivaramakrishnan were contesting the other place, with the 10 current Test captains voting.
Sangakkara was certain to be named, but FICA has claimed that the battle between May and Sivaramakrishnan was not conducted fairly.
It believes some international boards exerted undue pressure on their captains to vote for the Board of Control for Cricket in India's preferred candidate Sivaramakrishnan, and has called on the ICC to investigate.
In a statement, FICA's international legal advisor Ian Smith said: "In light of media reports that five ICC full member boards applied direct pressure on their captains to amend their votes in the recent elections, FICA's official stance is that these allegations must warrant careful and independent scrutiny; especially because we understand ICC specifically instructed the boards not to interfere in the voting process.
Reminder
"The actions...are a timely and stark reminder of the very serious shortcomings in governance at ICC highlighted more than a year ago by the Woolf report and about which ICC has done nothing in the intervening period.
"It is further apparent from statements made by unnamed ICC board sources overnight that they are trying to position the involved boards' actions as'lobbying', but there should be a very clear distinction made between a candidate lobbying for a vote and an employer threatening an employee to change their vote."
Former West Indies captain and FICA president Jimmy Adams said: "The ICC's actions in this matter cast serious doubt, if not on its ability, certainly on its willingness to adhere to proper governance.
"This is a sad indictment on an organisation carrying a mandate to provide an effective framework for the management of the global game.
"Executives have stood aside while apparently watching their own process corrupted by their own board members.
"We call on ICC to hold itself up to the high standards of moral conduct it constantly tells the players and officials it expects from them."