Australia step up Ashes preparations with two weeks at centre of excellence
Australia's squads have been preparing for the summer tour of England at their centre of excellence in Brisbane.
Last Updated: 13/05/13 11:55am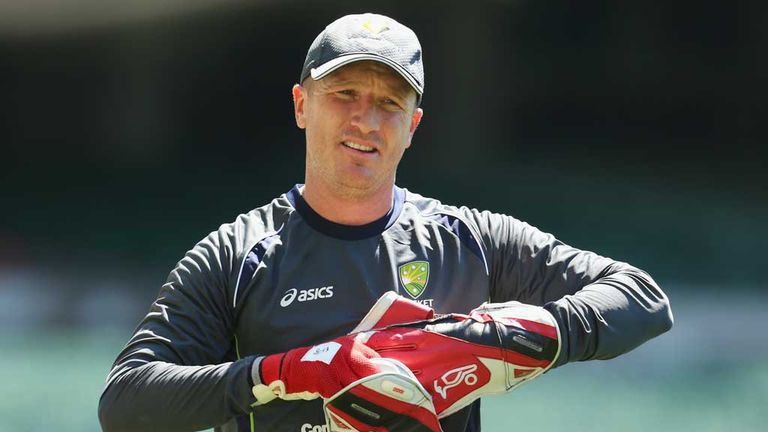 Wicketkeeper Brad Haddin confirmed that members of the Test, Champions Trophy and Australia A sides have spent time together at Allan Border field over the past fortnight.
Much of the focus has been on building team spirit following a turbulent tour of India, and they have also had practice with the Duke balls that will be used for internationals in England this summer.
Haddin, Australia's Test vice-captain, said: "We've had the opportunity over the last couple of weeks to come up together as a group, and it's basically get out of it what you need.
"It's pretty simple, we're up here enjoying the time we have together, preparing as best we possibly can and getting a few of those little things we need to get out of our game before we hit the ground in the UK."
Australia's batsmen have been utilising the ProBatter virtual reality system, which consists of a bowling machine connected to a life-sized display screen where video of real-life bowlers is used to simulate facing specific opponents.
"I've had a pretty good hit on ProBatter in the last couple of weeks, it took a bit to get used to," Haddin added. "It's not as realistic as facing somebody, but it's something a bit different and if it helps you a little bit, well it's all worthwhile.
"It's all about trying different things and challenging yourself to be a better cricketer, and if that works for some guys, well that's great, if they want to spend more time in the nets to hone their skills, that's well and good too.
"It's just about having all these things available to challenge yourself to be better."