India consider pulling out of ICC Champions Trophy in row over ICC vote allegations
India could pull out of the ICC Champions Trophy due to the row over Laxman Sivaramakrishnan's election to the ICC.
Last Updated: 13/05/13 5:34pm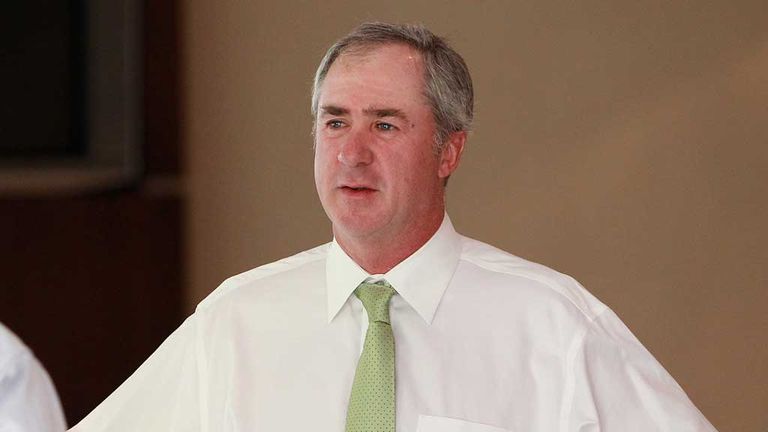 Sivaramakrishnan replaced Tim May as the player's prepresentative on the ICC committee after a second vote amid allegations that the Indian Cricket Board forced a new ballot.
It has been claimed that former Australia spinner May won the first ballot 9-1 in January before the BCCI "pulled strings" to force a re-vote last week, when Sivaramakrishnan was appointed.
But the Federation of International Cricketers Association, whose chairman in May, have demanded that the ICC ethics committee investigate the circumstances surrounding the removal of May in favour of Sivaramakrishnan.
BCCI official Rajeev Shukla said: "Currently we have decided to participate in the Champions Trophy. But everything will depend on the outcome on the issue of Sivaramakrishnan's appointment in the ICC's Technical Committee."
The BCCI have received backing from the Sri Lanka and Pakistan cricket boards, who claim the reports of the BCCI forcing a new ballot were without foundation.
Sri Lanka Cricket secretary Nishantha Ranatunga said: "It's very unfortunate see allegations come when an Asian or an Indian player comes into play. When it comes to Laxman Sivaramakrishnan serving in the cricket committee, we look at his cricketing ability."
FICA member and South African Players' Union chief Tony Irish had earlier claimed that the initial vote had been won comfortably by May, and that South Africa captain Graeme Smith had been asked to vote three times.
But the ICC released a statement insisting a new vote was called for due to "confusion" with the initial ballot.
The statement read: "In January this year, because of confusion in the voting process for such representatives, the ICC Board considered the matter carefully, and following clarification of the process to be followed, decided that another vote should be taken."