England coach Ashley Giles happy to set ambitous targets
England limited-overs coach Ashley Giles says they are justified in setting ambitious targets for the next three years
Last Updated: 21/05/13 6:07pm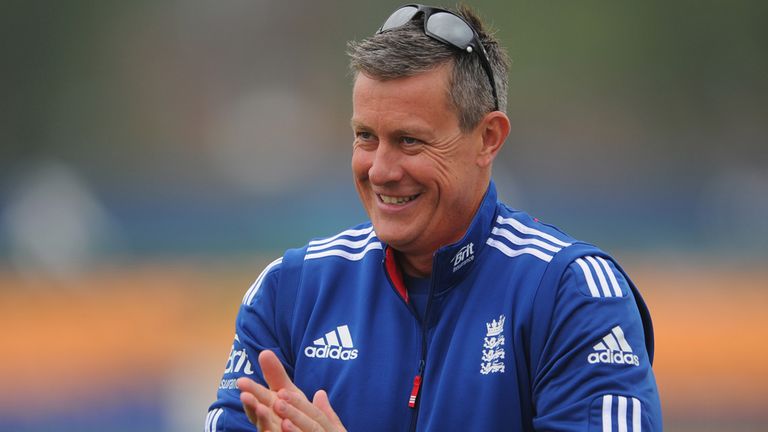 Winning the 2015 World Cup and Ashes series top the agenda but there was also an emphasis on making improvements at grassroots level as the 'Champions Counties' initiative was launched at Lord's.
Under the 'four pillars of Effective Governance, Vibrant Domestic Game, Enthusing Participation and Successful England Teams', the 23-point scheme aims to see an increase in participation in cricket up to 197,500, while also attempting to increase attendance across all domestic competitions by 200,000.
An interest-free loan fund to community clubs of £10m has also been pledged, while they aim to help 50 coaches achieve the Level four qualification in order to help the development of professional cricketers.
The ECB has also pledged to win the World Test Championship in 2017 and the Women's World Cup and Giles is convinced they are right to think big.
Fantastic
"It is a big target. We all know we have not won a 50-over world competition, but your targets should be big - they would not be challenging if they weren't," he said.
"Everyone has done fantastic things over the last few years (for England) and now we just need to build on that.
"We have a squad of players who are quite possibly capable of winning that World Cup.
"Things need to fall into place, form is important, and it is important in our strategy as well that we go into that World Cup as number one in the world to give ourselves a real good chance, but certainly it is feasible."
First up is the Champions trophy though, with England beginning their campaign against Australia at Edgbaston on 8 June.
"I believe we have a strong squad, we have an opportunity to win it this year, but we have no God-given right to win it," added Giles.
"In these conditions, we should be a strong side. If we get our form right, our timing right and keep people fit, then we have an opportunity. It is an exciting year all-round.
"We know the Ashes is around the corner, but the Champions Trophy means a lot to these players."