David Collier: ECB and Cricket Australia closer because of David Warner incident
Chief executive David Collier says the ECB's relationship with Cricket Australia has improved because of David Warner.
Last Updated: 19/06/13 1:19pm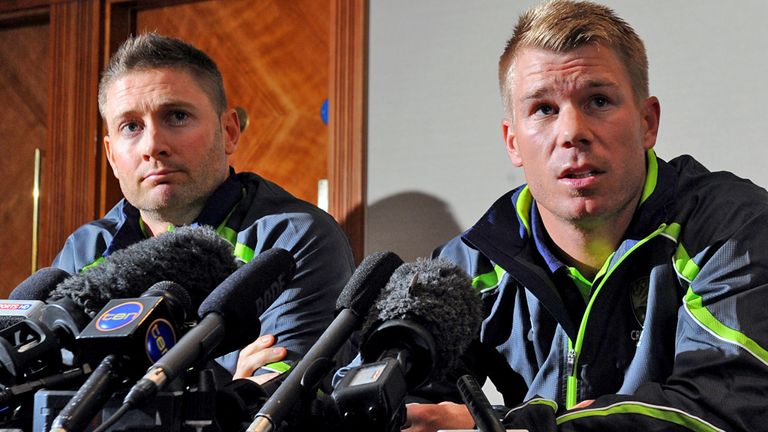 Warner punched England batsman Joe Root in a Birmingham bar earlier this month, and CA immediately suspended the Australia star.
Warner subsequently apologised in public and in private, but he will not be available for selection until the first Ashes Test at Trent Bridge.
Collier insists that both bodies were in unison in reprimanding the actions of Warner.
"Clearly we don't condone that kind of incident, I think Cricket Australia dealt with it very well," he said.
"There were some very, very good things that did come out of it in terms of the relationships between the two sides.
"The headlines were very different, I can tell you behind the scenes there were some very good discussions between the two teams as a result in terms of positive relationships and agreements that it is not the way we want the series to go.
"It is past us now, there are some lessons that have to be learnt and that have been learnt."