Ashes: Jonathan Trott hopes England can clinch Ashes at Old Trafford
Jonathan Trott hopes England can clinch the Ashes at Old Trafford but insists he is not looking too far ahead.
Last Updated: 23/07/13 5:12pm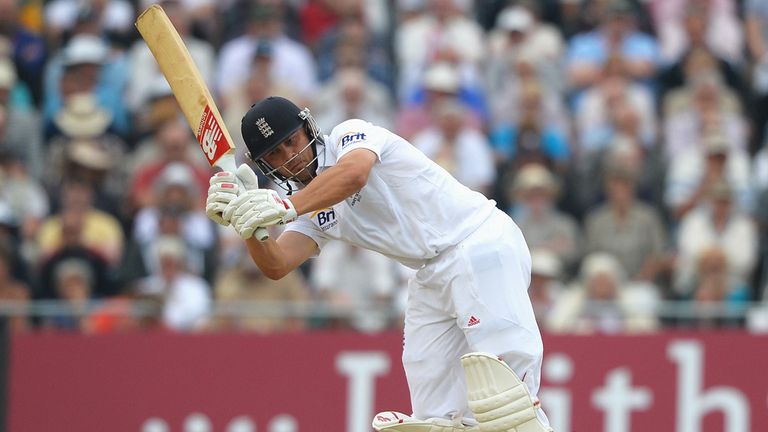 England go into the third Test in Manchester with a 2-0 lead over Australia after hammering the tourists at Lord's.
Victory in Manchester would clinch the urn for a third straight time ahead of England's trip down under for an Ashes return in the winter.
Batsman Trott told Sky Sports News: "I'm not saying we can change completely and start predicting huge performances from individuals.
"I think we play well as a team, as a team we've managed to achieve some fantastic things and we can continue to do that. That's all I'm saying.
"It's a slow, steady progress (in the) team. We've been together for a few years now with, obviously, the additions of some new players coming in.It's really good and I'm really happy with the way things are going.
"It helps that we're winning so let's hope we can continue that, it's really imporatant to do so.
"One thing (that) is important is not to look too far ahead, we can only take it one game at a time. It wouldn't be right to think of hopefully winning the Ashes. If we play well at Old Trafford hopefully that will take care of itself.
"It's a long Test series, there's a lot of cricket to be played against Australia over the next couple of months so it's important not to look too far ahead."