Ashes: Andrew Flintoff says England must pick Ben Stokes
Andrew Flintoff says England should pick all-rounder Ben Stokes at No 6 for the forthcoming Ashes series in Australia.
Last Updated: 29/10/13 5:45pm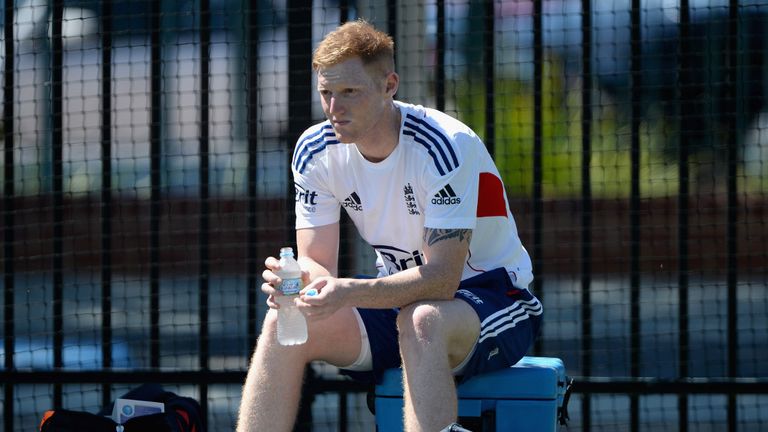 Stokes was one of Durham's stand-out performers in their County Championship-winning season and his heroics with bat and ball earned him a place in the England squad.
He is a genuine all-rounder, wildly hailed as England's best since 2005 Ashes hero Flintoff, who feels selecting Stokes will give the Test team the right balance.
He is vying with Yorkshire duo Gary Ballance and Jonny Bairstow for the No 6 spot in England's batting line-up although Flintoff thinks the balance Stokes can give Alastair Cook's men with his bowling, where he could be used as the fourth seamer, gives him the edge.
"I'd play him, I'd have him in the team," Flintoff said. "He can bowl at 90mph and can bat at six, it's a no-brainer for me.
"Over there the bowlers have to earn their wickets and just having that other seamer who can bowl to give Jimmy (James Anderson) a rest, give (Stuart) Broad a rest and whoever the other one may be (the third seamer) is invaluable.
"And he can bat, I'd get him in straight away."
England have fielded six batsmen plus Matt Prior and four bowlers since Flintoff retired in 2009. But Flintoff says the England selectors need to give Stokes a chance.
"I think they've got to give someone a go at it and I'd give Stokes a go," said Flintoff.
"Everything's about confidence, the people around him can put faith in him. Going out there and starting well in the warm-up games can give him confidence going into the series. He's good enough to do well so I'd get him in."
Flintoff believes that whoever plays, the forthcoming series will be closer than the summer when England won 3-0.
He told Sky Sports News: "You look at the two sides and England should win. But Australia have got better over the last few months. Appointing Darren Lehmann as coach has been a mastermind decision. He's doing a great job.
"England haven't been as good as they thought, or could be. On paper you think England have got to win it. But it will be closer than everyone thinks."