Brian Lara talks to Sky Sports about Sachin Tendulkar, Alastair Cook and West Indies
Brian Lara talked to Sky Sports about Sachin Tendulkar, Alastair Cook's captaincy and the West Indies' fortunes.
Last Updated: 05/11/13 6:53pm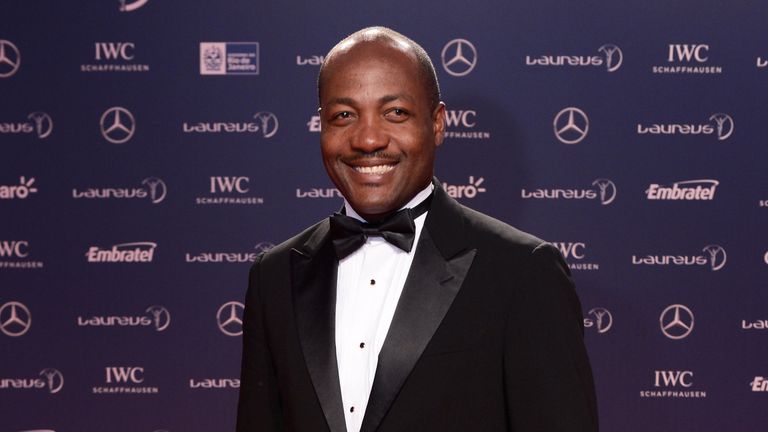 Tendulkar is just about to begin his final series in Test cricket, against the West Indies, and Lara says that he has had the finest career out of any cricketer he knows.
"I believe Sachin has done a tremendous job, not just for Indian cricket but for world cricket," Lara told Sky Sports News Radio.
"If there's any accolade I can place on him it's that, although everybody has their opinion about who is the best, but Sachin Tendulkar has definitely had the best cricket career out of any cricketer that I have known.
"The amount of people he has affected, the amount of matches he's played - it's the greatest cricket career that anyone has ever played out."
Out of today's current crop of world stars, Lara picked out three batsmen he thought were the best around, along with his tip for the biggest star of the future.
Stars
"I don't like to meddle in it too much, but looking at the new version of the game and trying to place somebody who is on top in all forms of the game - I would think (AB) de Villiers is someone who has held their own, (Kevin) Pietersen has had a few injuries but he's someone I have great respect for as well.
"Virat Kholi is definitely someone for the future and I'm a little bit worried about my scores in the 400 and 500 region with this young player! He scores quickly, loves all versions of the game and he's tremendous for world cricket."
Lara says Pietersen will be the key to England winning the Ashes in Australia, and thought Cook was being unfairly criticised for his captaincy - although he knows just how the Englishman feels.
"I've been criticised more than he has! I saw a bit of the Ashes, most importantly they won the Ashes, I know they had a tough time in the Middle East against Pakistan but it's always up and down with captains.
"It's going to be closer than in England, there were a few matches when Australia were involved for some time before losing momentum."
Lara knows it will be tough for the West Indies out in India, especially with the home pitches set up to help give Tendulkar a rousing send-off.
"We're very good in the shorter version of the game, but still struggling in Test matches, let's see what happens in India - I believe there will be two batting paradises for Tendulkar to get lots of runs so let's see if we can stave off defeat over there."