Ashes: Darren Lehmann happy for Australia to play on the edge
Australia coach Darren Lehmann has insisted that his side will continue to play "aggressive, in-your-face" cricket.
Last Updated: 29/11/13 8:16am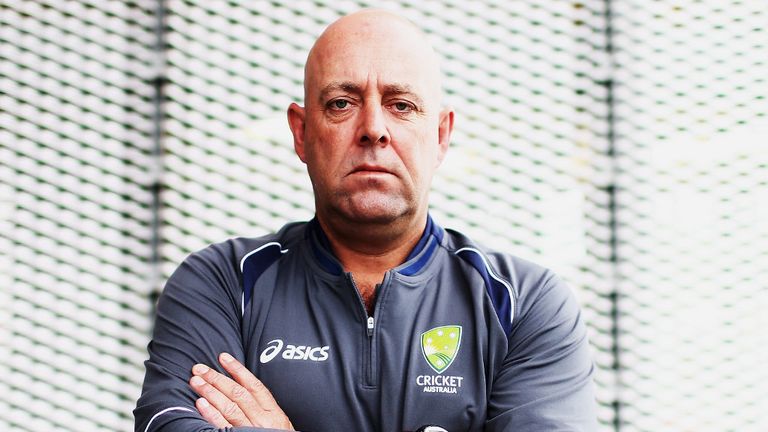 Australia won the first Test by a comprehensive 381-run margin in Brisbane, although the match was overshadowed by sledging from both sides.
Australia opener David Warner was accused of crossing the line, while skipper Michael Clarke was fined 20 per cent of his match fee for his comments towards James Anderson.
England were not entirely blameless, with Anderson accused of making remarks towards George Bailey.
However despite England coach Andy Flower's appeal to draw a line under the sledging, Lehmann insists that he will not stop his side from trying to get under the skin of the tourists.
"I want to take Australian cricket back to the golden eras of Lillee and Thomson, the Chappells and Steve Waugh," Lehmann wrote in News Limited newspapers.
"The days of Merv Hughes, Rodney Marsh and Allan Border when Australia was defined by a good, hard brand of cricket.
Aggressive
"We want to play within the rules but we will play aggressive, in-your-face cricket which was a trademark of the above eras.
"When Australian teams are performing at their best they are playing right on the edge as we were in Brisbane.
"That is the Aussie way."
Mitchell Johnson got stuck into England with the bat and ball at the Gabba - finishing the match with nine wickets and scores of 64 and 39 not out - and he has been singled out for praise by Lehmann.
"I loved the whole theatre around Mitchell Johnson's display at the Gabba right down to the fact that his new moustache brought back all those rich memories of the 70s with the stars and their handlebar mos (moustaches)," Lehmann added.
"I like the sight of characters expressing themselves in the game. That's the sort of cricket the fans want to see.
"We have asked Mitchell to fill a role and he did that brilliantly with aggression and confidence. We want him to liven them up.
"My hope for the second Test in Adelaide and beyond is that Australian fans can replicate the crowd force of Brisbane."
The second Test in Adelaide will be shown live on Sky Sports 2 HD from December 5.