Ashes 2013-14: Geoff Miller insists England have no issue with 'banter'
Geoff Miller has no problem with on-field 'banter' and admits England will give as good as they get in Australia.
Last Updated: 29/11/13 8:32am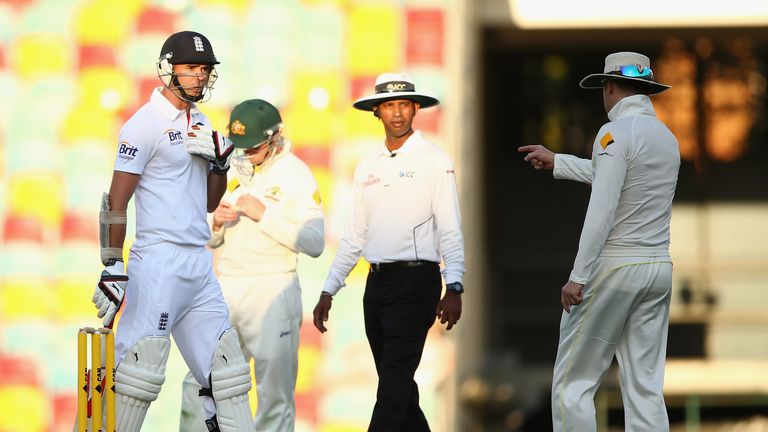 The first Test in Brisbane was more acrimonious than usual, even by Ashes standards, with Australia captain Michael Clarke warning England fast bowler James Anderson to "expect a broken arm" as he was about to face Mitchell Johnson.
The Australians meanwhile insisted Anderson had threatened to punch George Bailey.
Jonathan Trott was accused of being "weak" by Australia opener David Warner, and the England No 3 left the tour because of a stress-related illness after the hosts won the Brisbane opener.
Miller says that England have no issue with 'banter' on the field, but says that it should stop when play ends.
"I'm OK with on-field banter, that's part of it. I'm not OK with off-field banter. I don't think that is necessary," he told Sky Sports News.
"But on the field - and the players have made the point themselves when interview - they accept all that. They can hold their own with banter on the field. It doesn't need to be carried over (off the field), as far as I'm concerned. That's the end of it."
Miller said that Trott will be given as much help as the ECB can give and he hopes the Warwickshire star will return to Test match cricket.
"It's disappointing that he's had to go. Everything we can possibly do to bring him back, we will do," he said. "From a selectors' point of view, they will help out but it's the backroom staff, they will make sure he is given all the help they can and we wish him all the best."