James Tredwell keen to stake claim as England's premier spinner in final Ashes Test
James Tredwell is keen to stake his claim to become England's premier spinner in the wake of Graeme Swann's retirement.
Last Updated: 23/12/13 11:00pm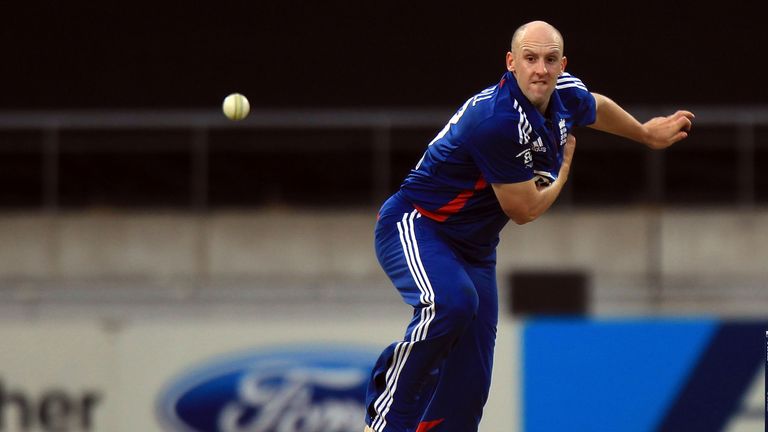 Tredwell has been called into the England squad for the final Ashes Test in Sydney - Durham leg-spinner Scott Borthwick will join the squad for the last two Tests - and the off spinner is looking forward to staking his claim should he play at the SCG, where teams often play two spinners.
The Kent man has won a solitary Test cap - against Bangladesh in 2010 - but has impressed in his 24 ODI appearances for his country.
"Getting the call was a pretty big surprise," he told Sky Sports News. "I was going out for the one-dayers anyway, but it will be nice to join the squad and hopefully turn around the results.
"I think I've shown over the last few months in the one-day game that I can compete at the top level. It's about getting the oppotunity to do it over a period of time. It's not going to be easy to emulate Swanny, it's going to take someone to put their hand up and Monty is in pole position at the moment."
Monty Panesar is likely to play in the Boxing Day Test in Melbourne as England bid to restore some pride after being thrashed in the first three matches of the series.
"When the boys left for Australia, they didn't envisage the scoreline being 3-0 at this point, but hopefully we can can put in a couple of performances and get something from the series," added Tredwell, who was full of support for Swann's timing of his retirement.
"I was surprised, but I can understand that you get to a point in your career when you've had enough and with the series gone I can see why he came to that decision.
"A lot of people are comparing him to Derek Underwood and for him to put in the match-winning performances that he has is something to behold. It's going to be a real challenge for the next person to fill his shoes - he's been a huge part of the success of the England team over the last five or six years, but that's the challenge of sport."