MCC calls on ICC to press ahead with Test championship
The MCC World Cricket Committee wants the ICC to press ahead with plans for a Test championship.
Last Updated: 15/01/14 11:11am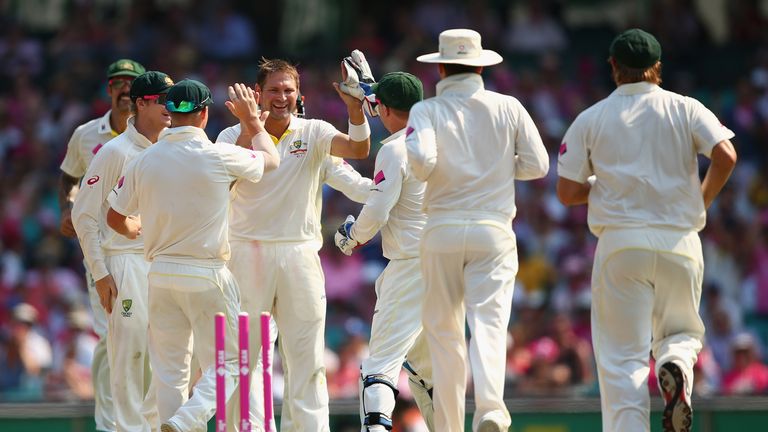 There is a window in the current international schedule in 2017 for the championship to take place in England.
But nothing has been agreed, between the Test nations, sponsors or broadcasters. The current proposal is for the top four teams in the rankings to contest the title, which the MCC supports. But the Cricket Committee says that an inaugural tournament including just the top two would be acceptable.
A statement released on behalf of the group, which is chaired by former England captain Mike Brearley and includes the likes of Andrew Strauss, Michael Vaughan, Rahul Dravid and Steve Waugh, read: "The committee is a strong supporter of the proposed World Test Championship, and urges the International Cricket Council to ensure that such a tournament - or at least a final - takes place in 2017 and beyond.
"Since its creation in 2006, the WCC have stated that everything possible should be done to promote and protect Test cricket, which it believes is the ultimate form of the game.
"The committee understands the commercial sensitivities and logistical issues surrounding the proposed World Test Championship, but feels that a solution must be found.
"Whilst the committee would ultimately like to see the currently proposed four-team knockout competition proceed, it believes that a scaled-down version involving the top two teams in either a one-off Test Final or Test Series would still provide a context that the longest form of the game currently lacks in comparison to ODI and T20 cricket.
"The committee would like to end the uncertainty for everyone in the game by pressing ahead with a WTC in 2017, as announced, and believes that Test cricket could suffer if the concept was dropped."