Pakistan back ICC reforms following assurances over fixtures
The Pakistan Cricket Board has finally agreed to back reforms of the International Cricket Council.
Last Updated: 11/04/14 4:18pm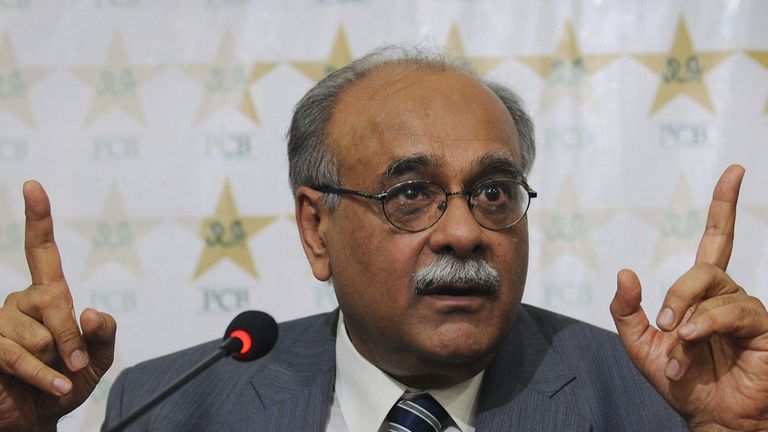 The PCB had opposed proposed changes to cricket's governing body, which would see the "big three" nations of India, Australia and England given greater control of the game and the largest share of revenue.
The reforms were approved by a majority of eight out of 10 countries at an ICC board meeting in February, with Pakistan and Sri Lanka abstaining from voting.
But after a further meeting with the ICC in Dubai on Thursday, the PCB says it will now conditionally support the move, having been promised eight years of series, including one against arch-rivals India, which will earn them three billion rupees (£18.6m).
In a statement on their official website the PCB said: "The PCB announces its conditional support to the revised ICC resolutions regarding the future governance structure and financial model approved previously by all members excluding PCB, thereby ending PCB's isolation within the international community and opening the doors to International Cricket in a vital manner.
"The conditions are signing of mutually beneficial bilateral cricket tours from 2015-23 with all members, especially India."
The statement also included comments from PCB chief Najam Sethi, who said: "We had completed the discussion, consultation and negotiation phase with regard to the revised resolutions. It was important for us to get assurances on bilateral cricket with all Boards, especially India, which we have now received.
"The detailed Future Tour Programs are now being finalized with all, especially India. The fact that the resolutions have been diluted considerably from when these were first presented, and are now unobjectionable encouraged us to support these. "
Isolated
Sethi also spoke at a press conference following the news of the PCB's backing of the reforms, at which he said: "We were left isolated in world cricket, we could have gone bankrupt but we agreed to the revamp after getting written assurances of eight years cricket with all member countries including India which will benefit us to the tune of three billion rupees."
India have not played a full Test series with Pakistan since the 2008 terror attacks on Mumbai (a short limited overs series took place in India in December 2012), which New Dehli blamed on militants based across the border.
Pakistan have not hosted any international cricket since attacks on the Sri Lankan team bus in Lahore five years ago.
Sethi has also revealed that suspended Pakistan pace-bowler Mohammad Aamer could get a one-year relaxation on his five-year ban for spot-fixing.
Aamer was banned from all cricket in 2010, along with former national captain Salman Butt and Mohammad Asif, after the trio agreed to bowl deliberate no-balls in return for money during the Lord's Test against England in August of that year.
Last year, the ICC had agreed to form a committee to consider relaxing certain conditions of the ban on Aamer, who was regarded as one of the best young bowlers in international cricket at the time of his suspension.
"The ICC has promised us to consider our request of relaxing of the ban on Aamer and a decision is expected in a meeting in June," said Sethi. "Aamer can get a one year relaxation during which he can play first-class cricket."