Ireland have 17 players under contract for the 2013 international cricket season
Cricket Ireland have confirmed the 17 players to be awarded central contracts for the 2013 season.
Last Updated: 14/02/13 2:25pm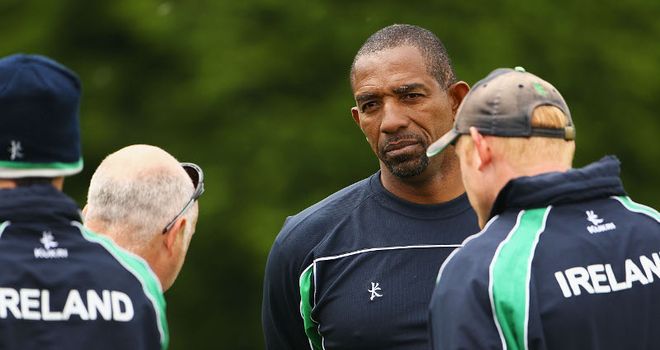 Five regulars have been handed top tier 'A' deals with eight more on 'B' level contracts and the remainder in a new 'C' band for those still in full-time education.
Max Sorensen has been elevated to the A bracket alongside the established quartet of Trent Johnston, John Mooney, Alex Cusack and Kevin O'Brien.
County players George Dockrell, Ed Joyce, Tim Murtagh, Niall O'Brien, William Porterfield, Paul Stirling and Gary Wilson are joined by Andrew White in the B group.
Youngsters Peter Chase, Tyrone Kane, James Shannon and Stuart Thompson are the prospects that round out the contracted player list in group C.
Coach Phil Simmons said: "There's no doubt that a key part of our success to date has been the move to professionalism.
"It makes such a difference as a coach to be able to work with players on a regular basis and this has been reflected in our dominance at Associate level over the past five or six years.
"The composition of the contracted players is an indication of what I strive for in my teams. There is the spine of experience as well as a number of very talented youngsters.
"While immediate results are paramount, it's always good to be thinking ahead and these contracts offer the younger guys some security as they look to build their careers."