Phil Simmons signs new two-year deal to remain as Ireland coach
Ireland have announced that head coach Phil Simmons has agreed a new two-year contract.
Last Updated: 07/12/13 11:57am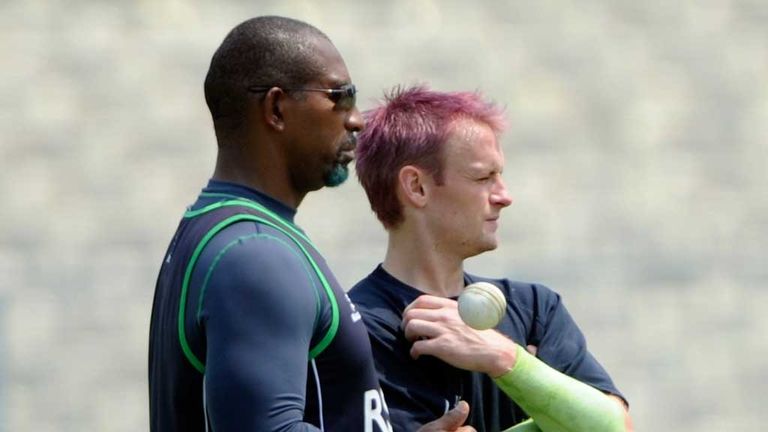 The former West Indies all-rounder replaced Adi Birrell after the 2007 ICC World Cup and has been in charge for 197 games, leading Ireland to a period of unprecedented success.
Ireland have qualified for six consecutive global tournaments, and they will bid to win their 10th trophy under Simmons when they take on Afghanistan in the final of the InterContinental Cup in Dubai next week.
"It wasn't a difficult decision to agree a further two years," said Simmons, who has overseen victories in the 2009 ICC Trophy, the 2013 World Cricket League Championship and three ICC World Twenty20 qualifiers among their other successes.
"I love Ireland and the people, who have a similar outlook to life as West Indians. The team has been very successful, but importantly for me, they are still hungry for success and willing to learn and improve all the time.
"We still have a long way to go and it's an exciting period to be involved with Irish cricket, both on and off the field. We're putting in place foundations which will serve the sport well in the generations to come.
"We've dominated at Associate level and now have ambitions to take the game in Ireland to the next level with our desire to become a Test nation by 2020.
"We're on course to meet the challenges and targets that have been set, and I'm delighted to be part of that set-up."