Inzamam-ul-Haq has instructed Pakistan's batsmen to attack on their trip to India
Inzamam-ul-Haq says Pakitsan's batsmen must remain positive on their forthcoming trip to India
Last Updated: 15/12/12 2:13pm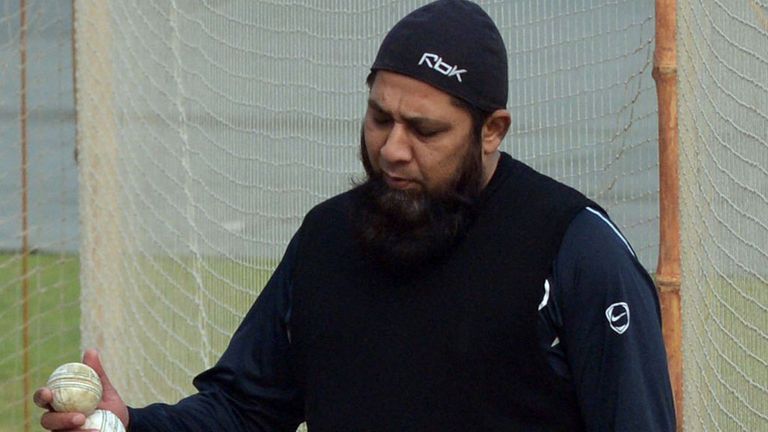 The former Pakistan skipper is being employed as a batting consultant ahead of the trip that will feature two T20 games, followed by three ODIs.
Inzamam, one of Pakistan's most colourful and exciting batsmen, made 8,830 Test runs plus another 11,739 in one-day internationals, and was an influential member of their World Cup winning team of 1992.
Looking ahead to their short tour of India, Inzamam said: "Whoever plays the more aggressive cricket will perform better.
"In Twenty20, you need to score. There's not much involvement of technique in it, you have to score on good balls.
"If we start playing 10-12 Test matches every year, you will see an improvement in our batting.
"In T20 and one-dayers it's difficult to pick a favourite, especially between Pakistan and India.
"I think the way the Pakistan team is, we can put pressure on India by playing attacking cricket."
As for his own role, he added: "My effort is to pass on my playing experience to the players.
"Our players have played a lot against India and it's only about how to handle the pressure.
"I will be discussing with the players how to chase, how to set targets and what's required from the batsmen."
Pakistan will travel to India on December 22.
Schedule: 1st T20 Dec 25 (Bangalore); 2nd T20 Dec 27 (Ahmedabad). 1st ODI Dec 30 (Chennai), 2nd ODI Jan 3 (Kolkata), 3rd ODI Jan 6 (New Delhi).