Dale Steyn admits 'it kind of clicked' after South Africa trounce Pakistan
Dale Steyn played down career-best figures of 11-60 after South Africa's 211-run victory over Pakistan in Johannesburg.
Last Updated: 04/02/13 12:12pm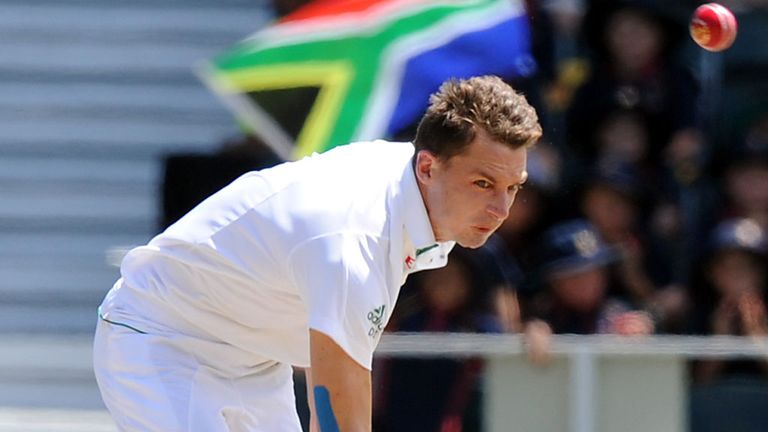 The world's leading Test bowler claimed a remarkable 6-8 in the first innings when the tourists were dismissed for just 49.
And Steyn admitted: "I bowled quite nicely. I've not been able to pick up wickets at the top in recent times but I'm glad I did it here.
"We wanted to try and get these wickets as quickly as possible today, the guys pushed hard, there wasn't a lot of chances, we were pumped to try and finish off the game."
As for his own bowling, he added: "Things just kind of clicked - the ball came out nicely.
"There's not much thinking going on, your natural instinct takes over. I just got the ball in my hand and ran in and bowled."
Smith hails attack
Proteas skipper Graeme Smith went on: "We knew we wanted to bat first but we let ourselves down a little bit.
"But we also knew the cracks in the pitch would come into effect.
"We are blessed to have Steyn in the attack, he is the number one bowler in the world and was helped by Morkel and Philander."
And Pakistan skipper Misbah-ul-Haq admitted his side struggled to cope with a top class opponent.
He said: "I think everybody knows that once we can see off the new ball, we can score runs and I think in the next match you will see that.
"They are the number one side and have top-class bowlers, top-class batsmen, and we can learn a lot from them."