ICC urges banned Pakistan players to "come clean" over spot-fixing
The ICC has urged Salman Butt and Mohammad Asif to "come clean" over their role in the Lord's spot-fixing scandal.
Last Updated: 23/04/13 3:36pm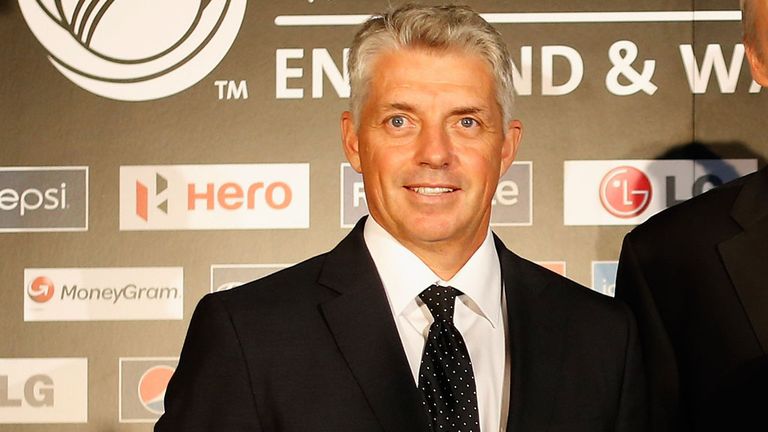 ICC chief Dave Richardson made the appeal in the wake of Butt and Asif's failed appeals against their minimum five-year suspensions for spot-fixing which were heard by the Court of Arbitration for Sport (CAS) last week.
The duo were banned by the ICC after they were found guilty, along with Mohammad Amir, of being involved in a plot to bowl no-balls during the Lord's Test between England and Pakistan in 2010.
Amir has since admitted his guilt but Butt and Asif have continued to express their innocence.
CAS had confirmed in their written statement that former Pakistan captain Butt, who was described as the orchestrator of the plot during a criminal case that saw all three players being jailed, had admitted his role.
Richardson therefore believes is the time for both to publicly apologise and help the ICC's investigations into the matter.
"The guilt of these men has now been established on three separate occasions, in three separate sets of proceedings and in three separate forums," Richardson said in a press release.
"The time has now come for them to stop misleading the members of the public, especially the supporters of the Pakistan cricket team, and to publicly accept their parts in this corrupt conspiracy.
"In addition to the CAS finding Mr Asif a party to the conspiracy to act corruptly, it is also pleasing to note from the decisions that Mr Butt acknowledged his part in the fix before the CAS panel.
"I would urge them to start the process of rebuilding their lives and reputations by apologising for their actions and meeting with ICC's anti-corruption officials to come clean."