Misbah-ul-Haq insists Pakistan have recovered from 2010 spot-fixing scandal
Misbah-ul-Haq insists Pakistan will not be affected by the spot-fixing scandal when they return to England this summer.
Last Updated: 25/04/13 4:37pm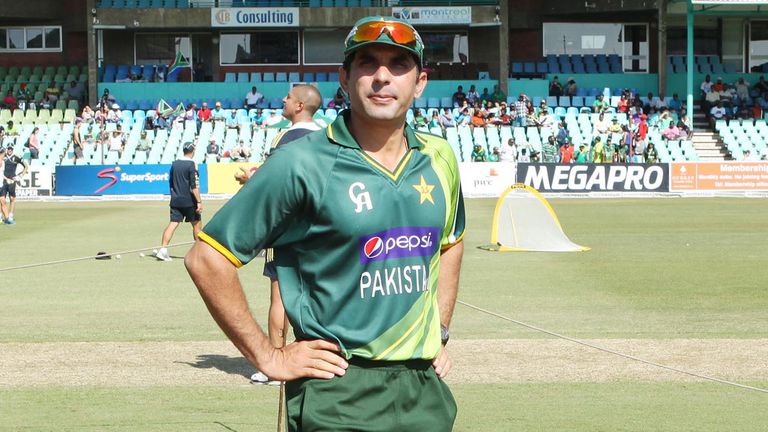 Salman Butt, Mohammad Asif and Mohammad Amir were found guilty of spot-fixing during the final Test against England at Lord's three years ago and were subsequently jailed in 2011.
All three have now returned to Pakistan after serving their sentences in London, but they currently remain suspended from all cricket.
Misbah will lead the side in this summer's ICC Champions Trophy in England, and he insists the squad enjoys a solid unity and are determined to improve Pakistan's image and reputation.
"I don't think the scandal will haunt us and we are now mentally prepared to play in England for the first time since the incident," Misbah said.
"It has been three years since the scandal and the players have made a conscious effort to project a positive image of Pakistan cricket with positive results. There is more discipline and unity in the team.
"We see the Champions Trophy as an ideal opportunity to redeem ourselves in the eyes of our supporters in England because there is a big Asian community there.
"We have never won this tournament and the way the board is backing us I think we can surprise a lot of people."