Pakistan spinner Danish Kaneria has failed to overturn guilty verdict
Danish Kaneria's appeal against his spot-fixing conviction has been dismissed, the ECB have confirmed.
Last Updated: 27/04/13 10:18am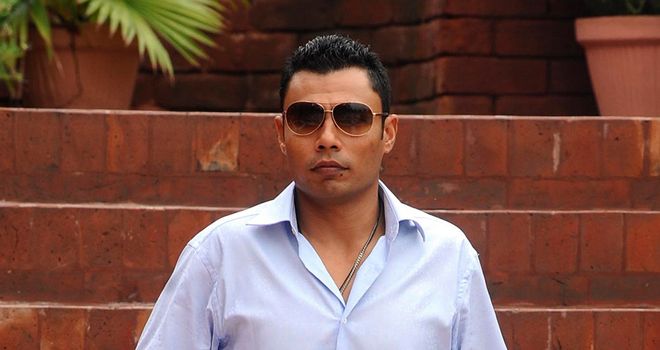 The former Pakistan international was found guilty last June of "cajoling and pressurising" former Essex team-mate Mervyn Westfield to take part in a spot-fixing scam.
The 32-year-old denied persuading Westfield to accept £6,000 in return for trying to concede a set number of runs in an over during a Pro40 match in 2009.
But after being found guilty of two breaches of the code of conduct, Kaneria was consequently banned from playing any cricket in England for life by the ECB and fined £100,000.
The Cricket Discipline Commission will reconvene "at a later date" to hear Kaneria's appeal against the lifetime ban and fine, although this may have to wait until after Westfield's appeal against his suspension is heard.
Westfield was sentenced to four months in prison and handed a five-year ban from professional cricket after implicating Kaneria in the scandal, although he has since been reluctant to co-operate with the case against the Pakistani.
An ECB statement read: "An appeal panel of the Cricket Discipline Commission dismissed an appeal by Danish Kaneria against a finding of a disciplinary panel in June 2012 which found that he had been guilty of two charges under the ECB's regulations.
"His further appeal against sanction and costs will be heard at a later date. The appeal of Mervyn Westfield against the sanction imposed on him in June 2012 will also be heard at a later date."
ECB chief executive David Collier added: "I welcome wholeheartedly the independent panel's decision to dismiss Mr Kaneria's appeal and uphold the earlier decision made by the Cricket Discipline Commission last summer.
"I should like to thank the appeal panel for their time and diligence in hearing this case. Corruption has no place in sport and ECB will continue to be vigilant and adopt a zero tolerance approach in this area."
After leaving the hearing, Kaneria told Sky Sports News: "I am very disappointed with the decision made by the panel. We are waiting for what are the reasons behind it and as soon as we know the reasons we will take some further steps."
Get all 6 Sky Sports channels for only £21.50 a month, upgrade today and get £5 off your first bill or join Sky today and get a £25 M&S voucher.