Champions Trophy: Pakistan coach Dav Whatmore happy with preparations
Pakistan coach Dav Whatmore insists he is content with his side's preparations for the Champions Trophy.
Last Updated: 27/05/13 6:56pm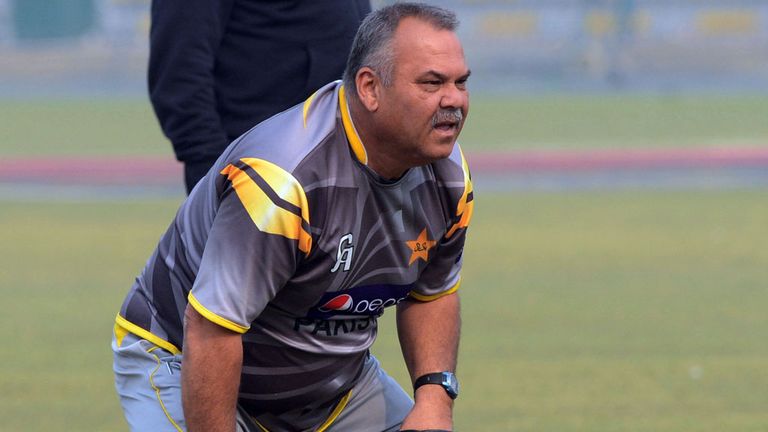 Whatmore's side had to rely on an eighth-wicket stand of 93 from 62 balls between Kamran Akmal and Wahab Riaz to secure the win after Ireland had reduced them to 17-4.
That secured a 1-0 series win after the first game in Dublin had been tied but Whatmore insists the games against the two Associate countries have been crucial in helping his side acclimatise to different conditions than most of his players are used to.
"Playing the Associate countries is one thing because everyone is expecting you to win but moreover it has been about that ability to spend a week and a half in these conditions," he said.
"To win games is a good thing for confidence as well.
"I have to admit though the first two hours of our innings (in the second match with Ireland) was a horrible feeling. I was sick in the stomach to be honest.
"I felt the wicket was much more difficult for us to negotiate than the home team but that's how it is when you travel.
Never-say-die
"The effort to never say die and come back was great really. I feel in some ways sorry for the home team but that's the way it goes."
Ireland's strong performances against Pakistan have strengthened their cause as they bid to achieve full ICC Test status and Whatmore was happy to back their claims.
"I've seen a lot of the Associates in my time in international cricket and I feel this team is worthy of pushing a lot of member ODI teams and T20 teams," he added.
"If they do happen to get (Test) status it is on merit."
Pakistan will finalise their preparations for the Champions Trophy when they face Sri Lanka and South Africa in further warm-up games at Edgbaston and The Oval this week.
They will then begin their Champions Trophy campaign against West Indies at The Oval on 7 June.