Pakistan fast bowler Mohammad Asif finally admits spot-fixing
Pakistan fast bowler Mohammad Asif has finally admitted his role in the notorious 2010 spot-fixing scandal.
Last Updated: 14/08/13 3:53pm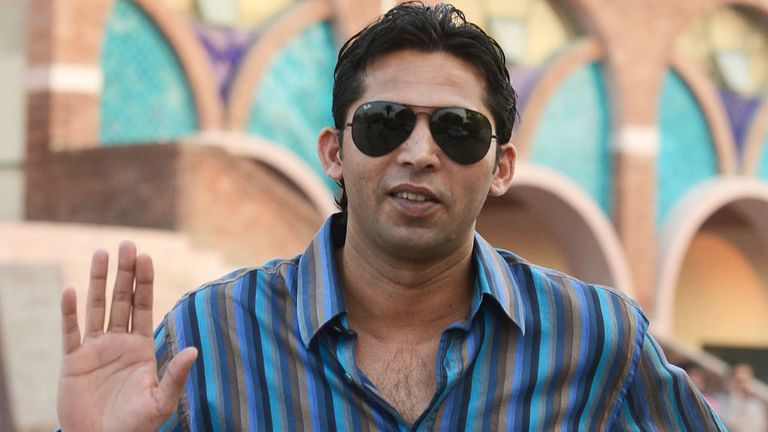 Asif was jailed along with Salman Butt and Mohammad Amir after they were found guilty of bowling deliberate no balls in return for money during the Lord's Test against England.
All three denied the charges but Butt and Amir subsequently admitted their guilt and apologised and Asif has now joined them.
An anti-corruption tribunal of the International Cricket Council (ICC) later banned Butt from the sport for 10 years, with five suspended, Asif for seven years with two suspended and Amir for five years.
The tribunal had made confession, apology and rehabilitation mandatory to avoid the suspended portion of the ban.
"I accept the punishment from the ICC tribunal in 2011," Asif said. "I apologise for my actions that have brought disrespect to my beloved country, to the millions of fans in Pakistan and in the world.
"When I look back at the events of my career, I feel very sorry. I request to all the players who want to represent their countries that they must keep away from all sorts of corruption.
"I am ready to help any player who wants to avoid such pitfalls. I will duly cooperate with the ICC, its anti-corruption unit and with the PCB in fighting the corruption in the game."
Asif said he was ready to go through the PCB rehabilitation programme.
"I have suffered a lot because of my wrongdoings. Now on the Independence Day of my country, I promise that once my ban finishes I will try to repair the damage I have done."
Before the ban, Asif had taken 106 wickets in 23 Tests and was widely regarded as one of the best fast bowlers in the world.