Cricket: Sohail Tanvir has been punished for a gesture he made on Friday
Pakistan bowler Sohail Tanvir has been fined for a gesture he made against South Africa on Friday.
Last Updated: 16/11/13 1:19pm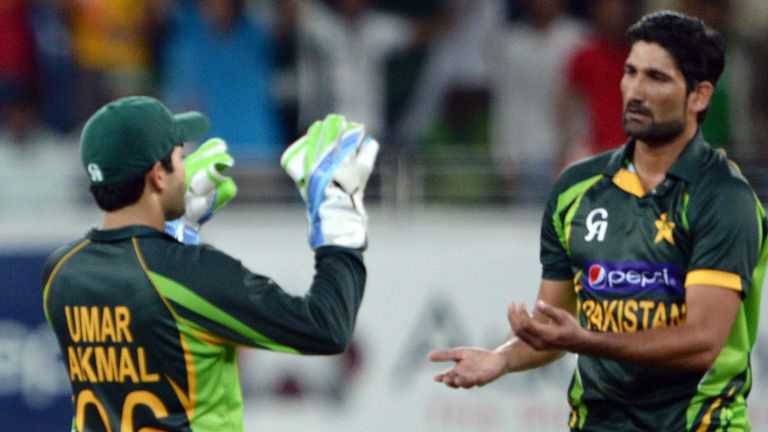 Tanvir was punished for pointing towards the dressing room with both hands when he dismissed AB de Villiers for 5 in the 18th over.
The code of conduct prohibits "pointing or gesturing toward the pavilion by a bowler or a fielder upon the dismissal of a batsman during an international match."
The ICC said in a Saturday statement that the left-arm seamer had accepted the sanction imposed by match referee Ranjan Madugalle, meaning there was no need for a disciplinary hearing.
Having scored 150-5 in their innings, South Africa won the match by six runs to complete a 2-0 victory in the series.