Pakistan Cricket Board have 'serious concerns' about model put forward for future of ICC
The Pakistan Cricket Board has registered its firm opposition to the proposals put forward to restructure world cricket.
Last Updated: 03/02/14 9:27pm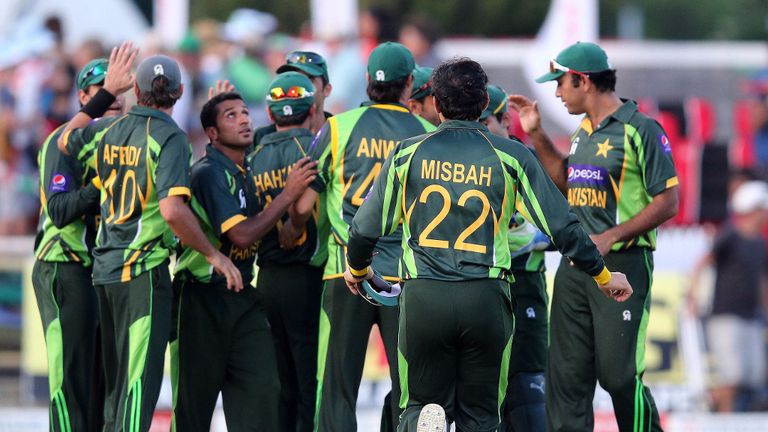 The national bodies of England, India and Australia were behind a draft submission debated at the International Cricket Council's board meeting last week, which included a number of divisive recommendations.
Among them are wide-reaching executive powers for each of the 'big three', a new model of revenue distribution that would see the richest nations receive a greater share of the ICC pot and an end to the Future Tours Programme.
No vote was taken at the meeting in Dubai, although a series of "unanimously supported principles" were released.
That unanimity will be put to the test when the ICC board meet again in Singapore on February 8 to discuss the proposals. It is possible a vote could also take place on the same day.
Statement
The PCB met to discuss the issue and have now released a statement declaring their "serious concerns" on the potential model.
"The meeting was held to discuss the proposed changes to ICC governance and the guiding principles discussed at the last ICC Board meeting," the statement read.
"The Board received a detailed presentation on the proposal which is to be
discussed at the next ICC Board meeting on 8th February 2014 at Singapore; The Board Members deliberated and expressed serious concerns on the model proposed by BCCI, ECB and CA which was neither in line with principle of equity nor in the interest of game of cricket.
"The board has reiterated the position that the chairman PCB requests an audience with the Patron of PCB, H.E the Prime Minister, to apprise him on this matter of immense significance and of national interest which will have wide reaching impact on future of cricket in Pakistan.
"The board authorised PCB chairman Mr. Zaka Ashraf...to engage with other board members to align the common position and take other requisite remedial measures in the interest of cricket in Pakistan."