Danish Kaneria fails in High Court case against ECB
Danish Kaneria has lost his High Court battle with the ECB over his life ban for match-fixing.
Last Updated: 06/05/14 3:55pm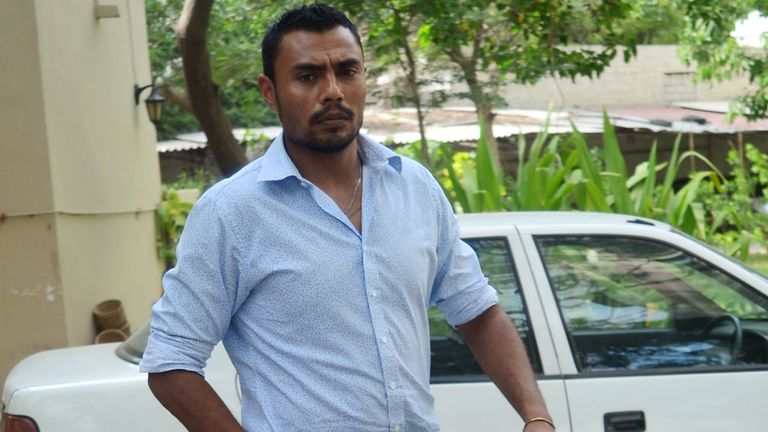 The former Essex and Pakistan spinner was charged with encouraging another Essex player to "deliberately concede" runs during a limited-overs game against Durham in 2009 - and found guilty in 2012.
After an initial appeal failed, 33-year-old Kaneria took the matter to the High Court with the claim that the ECB appeal panel had been wrong to uphold the life ban and wrong to order he pay £200,000 in legal costs.
But Mr Justice Hamblen saw no reason to overturn the decisions and highlighted the gravity of the original incident, when Essex paceman Mervyn Westfield agreed to "spot fix" for financial reward.
Hamblen said: "In the event he conceded 10 runs, including a wide, and received £6,000. For this 'spot fixing' he was sentenced to four months' imprisonment in February 2012."
Previous findings
Furthermore, ECB chief executive David Collier called upon Kaneria to make a full admission of guilt, adding: "This judgment re-affirms the previous findings of guilt and recognises that the two cricket discipline commission panels' decisions to impose a life ban were proportionate to the seriousness of the offences.
"It also makes it abundantly clear that there was no error of law or irregularity involved in the disciplinary process.
"This case has now been considered by two different independent panels and an experienced High Court judge.
"Today's decision supports the outcome of the earlier hearings, both of which led to a finding that Mr Kaneria acted as a recruiter of spot-fixers and exploited his status as an international player to engage a young county professional, Mervyn Westfield, in corrupt activity.
"Once again, in the light of Justice Hamblen's ruling today and the overwhelming weight of evidence laid against him, we would urge Mr Kaneria to publicly admit his guilt in this matter, apologise for betraying the trust of his former team-mates at Essex and ask him to co-operate with both ECB and ICC (the International Cricket Council) in their ongoing efforts to root out corrupt activities within cricket."