Pakistan's Shahid Afridi pondering retiring from ODIs after 2015 World Cup
Pakistan all-rounder Shahid Afridi admits he is considering retiring from one-day internationals after the World Cup.
Last Updated: 23/05/14 3:37pm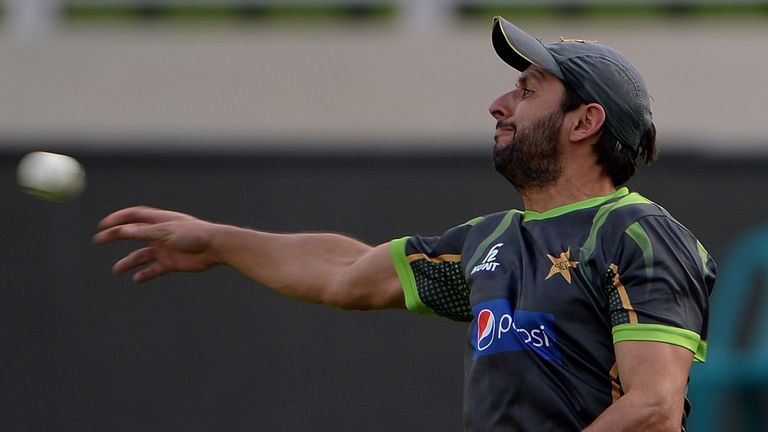 Afridi quit Test cricket four years ago after playing just 27 Test matches, but the flamboyant right-hander is a regular member of the 50-over side, having played in three World Cups and skippered the side to the 2011 semi-finals.
He was forced to quit the captaincy after that tournament following differences with the Pakistan Cricket Board, but he is now just two games shy of Inzamam-ul-Haq's national ODIs record of 375 appearances.
"The 2015 World Cup (in Australia and New Zealand) is important for two, three senior members of the team. I may retire after it and continue playing Twenty20 cricket," Afridi said on Friday in Lahore.
"I've always said that my cricket is attached with my fitness and performance, and I will take the final decision after seeing my performance in 2015."
Afridi admits he would like to be captain again.
"It's (captaincy) not a bed of roses, it's an honor for a player," he said. "I've forgotten lots of things that happened in the past ... it's my wish (to be captain), and it should be every player's wish.
"I don't play to just survive in the team. Whatever cricket is left in me, I want to give it back to my country."