Mike Atherton says the Test and the series is now England's to lose after a rally on day three
Mike Atherton told Sky Sports the series is now England's to lose after a rally on day three.
Last Updated: 15/12/12 2:23pm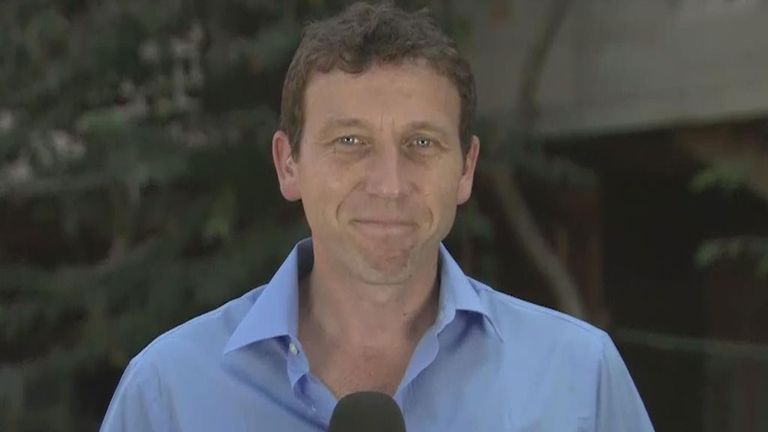 On the most lifeless of pitches, India dug in with captain Mahendra Singh Dhoni and Virat Kohli seeming set to bat the entire day with the touring bowlers toiling - but they finished the day teetering on 297-8 and still some 33 runs behind England's first innings.
After tea, Graeme Swann finally struck to end Kohli's resistance on 103 via an lbw, and that triggered a late England surge as Jimmy Anderson repeated Swann's trick to remove Ravindra Jadeja cheaply.
The prize wicket of Dhoni crucially came before stumps - the home skipper inexplicably calling for a risky run and finding the arm of England counterpart Alastair Cook in merciless mood.
It was heartbreak for Dhoni, who would have reached his century had his bat been a few inches longer - and his plight struck a chord with Atherton, who was famously run out on 99 at Lord's back in 1993.
Athers told Sky Sports: "It's a terrible thing to happen in a Test match. I felt desperately sorry for MS Dhoni. He played brilliantly all day and never looked in any trouble - but he's only got himself to blame. At least I had Mike Gatting to blame!
"Dhoni really showed his qualities. He's really under the cosh at the moment, with everyone saying he should be sacked and replaced. His job's on the line. He played against his instincts to bat all day for 90 runs. Kohli too - he's had a tough series. They both showed their character."
Crucial
There was still time left in the day for Swann to snatch another - getting one to grip and elude Piyush Chawla's blade on its way to the top of off stump.
With India now likely to fall short of England's total, Athers highlighted the importance of the approach taken by the tourists toward their second innings, which will ultimately decide the series.
He added: "England had a pretty good day. They kept the run-rate below 2.5 runs-per-over and if you said to them at the start of the series 'You've just got to bat well once to win the series' they'd have taken that definitely.
"If England mess up now, have a poor session and lose a cluster of wickets, it'll give India a slight hope but it's really England's to lose now.
"Just bat normally. It's a very flat wicket and hasn't disintegrated. We saw it turn a little bit and there was a hint of reverse swing for James Anderson - and didn't he come in ever so well - but don't lose all sense of purpose. Just bat normally.
"You can't force it on this sluggish pitch. If you bat well for five sessions or even four-and-a-half sessions, the series is yours."
Don't miss any live and exclusive cricket coverage this festive season. Click here to visit Sky Sports' Festive Calendar.