Mahendra Singh Dhoni hails Indian bowlers after ODI win
India captain Mahendra Singh Dhoni believes his bowlers laid the platform for the ODI win England in Mohali.
Last Updated: 23/01/13 8:08pm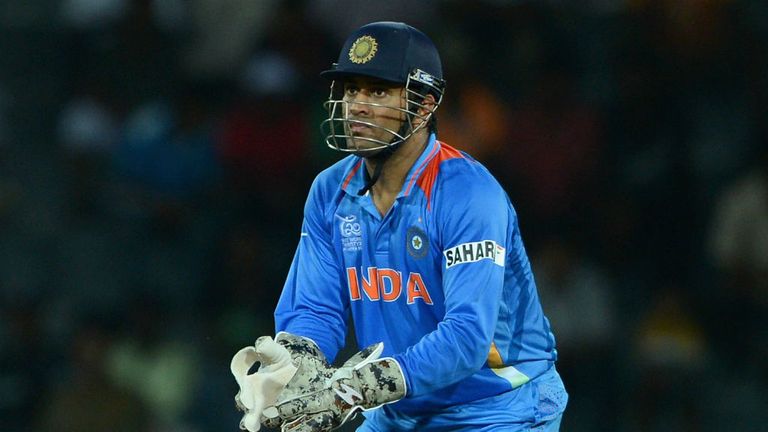 The home attack contained the tourists for much of the innings and only a late flourish of 100 runs from the last 10 overs allowed Alastair Cook's side to post a relatively competitive total.
Ravindra Jadeja took 3-39 in his 10 overs with Ravichandran Ashwin and Ishant Sharma picking up two wickets each.
"It was a very good performance. We were right on the spot with the new ball, which I feel is always important," said Dhoni. "A lot of sides look to save wickets in the first 10 overs because all of them know from 36 to 40 overs they can have a second powerplay and then afterwards if they have wickets in hand they can really score big runs.
"I think we started off well and didn't let them get off (to a good start).
"With the fielders up and with the bowling attack it's a new bowling attack so what you have to see before that is how many runs are on the board (after 40 overs) and if the opposition is close to 140 or 150-odd runs then in the last 10 overs if they score 100 runs, 260 is a good score."
The recalled Rohit Sharma, who came in for Ajinkya Rahane, made a significant dent in
England's total with 83, ended when he was trapped lbw by Steven Finn.
"He's one of the most gifted cricketers that we have seen. Unfortunately he has not done really well with the opportunities he has got," Dhoni added. "We had a chat about him opening the innings at the start of the series and he was very glad to accept it. I think it was a very good performance by him."