Captain Dhoni pinpoints Bhuvneshwar Kumar's openign spell as key to India's rout of Australia
MS Dhoni was quick to remember Bhuvneshwar Kumar's first-day feats after India thumped Australia in the second Test.
Last Updated: 05/03/13 10:20am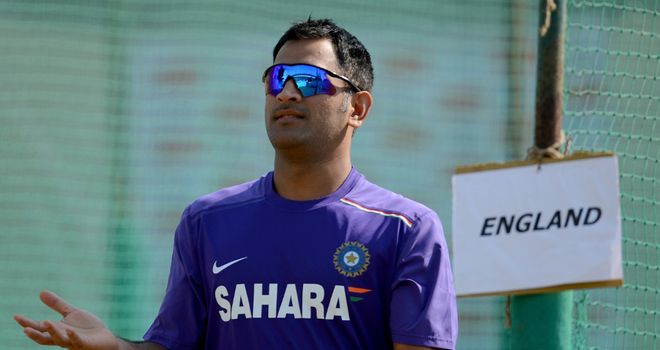 Seam bowler Kumar's contribution was scarcely the most eye-catching of a record-breaking innings victory in Ahmedabad which put the hosts 2-0 ahead in the four-match series.
Murali Vijay (167) and Cheteshwar Pujara (204) shared a 370 stand, while spinners Ravichandran Ashwin and Ravindra Jadeja finished with 12 wickets between them.
But as the dust settled on a result which left Australia as the first Test team to declare and lose by an innings, Dhoni cast his mind back to Kumar's three wickets on the first morning which left the tourists 57-3.
Important
The captain said: "I think it was a very good bowling performance.
"I think it was important to get off to a good start and I think Bhuvneshwar provided the kind of start that was really needed.
"Wickets like these you don't expect the fast bowlers to take a lot of wickets but I think the bowling then was very crucial and after that the spinners did the job for us.
"I think I've got a very good side, I've always said that. I think it's a collective effort and credit goes to each and every individual."