Sachin Tendulkar rejects retirement speculation
Sachin Tendulkar has no plans to retire despite media speculation that he could be about to bring an end to his career.
Last Updated: 23/04/13 11:07am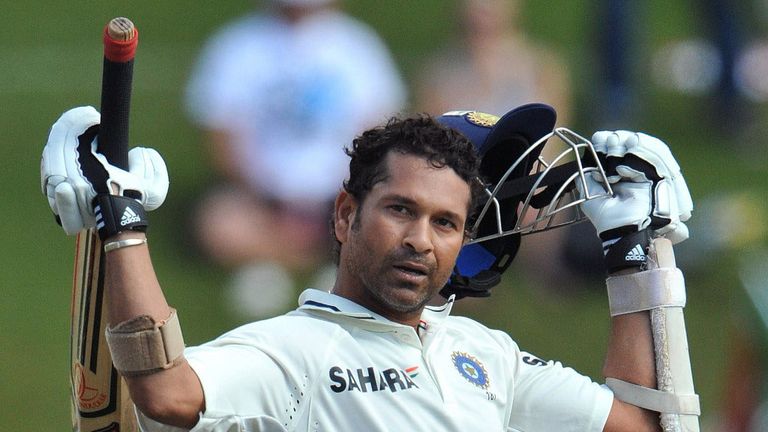 Test and one-day cricket's leading run-scorer turns 40 on Wednesday with question marks over whether he can continue to match the heights of previous years.
In 21 Tests since India won the World Cup two years ago, Tendulkar has averaged just 31.80 compared to a career average of 53.86 and has not added to a tally of 51 centuries in the five-game format since making 146 against South Africa in January 2011.
However, the "Little Master" says he is not yet ready to bring an end to 24 years of playing professional cricket.
"People have been talking about my retirement since 2005, but that does not worry me at all," said Tendulkar, who quit one-day cricket last December.
"Your job (journalists) is to write, my job is to play. I will stick to my job and you stick to yours."
When India lost a home Test series to England last December, former India skipper Sourav Ganguly backed calls for Tendulkar to quit, saying: "As somebody watching it from outside, Tendulkar is not performing. He is getting a long rope because of what he has achieved."
And last week, former Australian captain Steve Waugh suggested Tendulkar was not performing.
"He is not playing up to his standards," said Waugh. "But he himself has to decide (on retirement)."
Tendulkar made his India debut as a 16-year-old in 1989 and has played a record 198 Tests and 463 one-dayers, scoring an unprecedented 100 international hundreds - a feat he achieved against Bangladesh in March 2012.
Tendulkar has scored 15,837 runs in Test cricket and 18,426 in one-day matches.