Rahul Dravid says the introduction of day-night Test matches would boost attendances
Former India captain Rahul Dravid believes the introduction of day-night Test matches would help boost attendances.
Last Updated: 20/08/13 5:34pm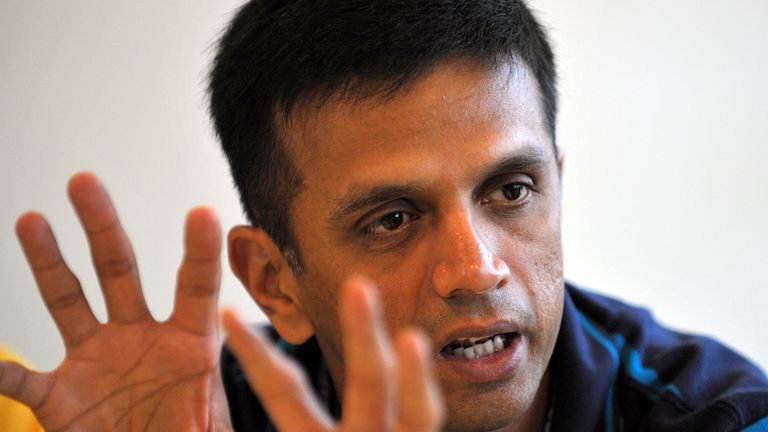 Last year the International Cricket Council (ICC) approved day-night matches, leaving it to member boards to decide on the hours of play and the colour of the ball.
The idea of floodlit Test cricket in more spectator-friendly hours has found acceptance in a wide section of the cricket fraternity, and Dravid believes they must move with the times.
"If it means playing day-night cricket, we must give it a try, keep an open mind," said Dravid. "The game's traditions aren't under threat if we play Test cricket under lights.
Issue
"I know there have been concerns about the durability of the pink ball, but I have had some experience of it, having played for the MCC, and it seemed to hold up okay.
"It could be an issue at places where dew sets in at certain times of the year, but scheduled at the right places at the right times, it could get Test cricket what it needs most: some more people in the stands."
Dravid is the third-highest run-scorer in Test cricket and also scored more than 10,000 runs in the 50-over format, and he slammed the current trend of holding two-Test series between countries in order to accommodate T20 matches.
"Moving with the times does not mean embracing only T20 and trashing Test cricket," said Dravid, speaking at an ESPNcricinfo event in London. "It means finding a way to retain the best form of the game in a contemporary environment.
"Remember, while it did take long, there's even a roof over Wimbledon Centre Court these days.
"Day-night Tests remain a work in progress but we can start by sorting out the scheduling around Test cricket, to ensure that teams can complete their home and away cycles against each other over a four-year period."