BCCI president N. Srinivasan leads tributes to Sachin Tendulkar following retirement
BCCI president N. Srinivasan has led the tributes to Sachin Tendulkar after he announced he will retire next month.
Last Updated: 11/10/13 9:17am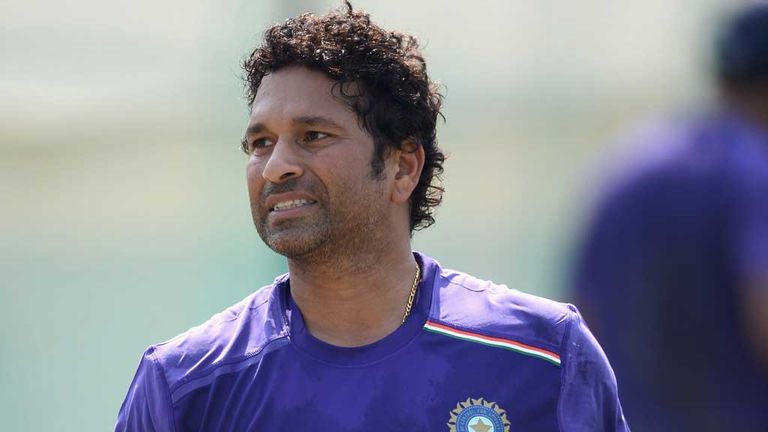 The "Little Master" will call time on his record-breaking 24-year Test career after making his 200th Test appearance against the West Indies.
Srinivasan described the 40-year-old as "the greatest cricketer India has produced", as well as one of the finest sportsmen worldwide.
"I have been an ardent follower and admirer of Sachin Tendulkar from the days he came to play Buchi Babu in Chennai," he said in a statement.
"He is without doubt the greatest cricketer India has produced. In fact one should really say he ranks among the top of all time great sports persons in the world. No one has served Indian cricket as Sachin has.
Ambassador
"He has truly been an ambassador for India and Indian cricket. He has been an inspiration for generations of sportsmen, not just cricketers.
"We respect his decision to retire, although many of us can't imagine an Indian team without Sachin."
Legendary opener Sunil Gavaskar added: "It is hard to imagine any player in the history of the game who combines classical technique with raw aggression like the little champion does. There is not a single shot he cannot play."
Record-breaking Australia leg-spinner Shane Warne rated Tendulkar as the greatest player of his generation.
"Sachin Tendulkar is, in my time, the best player without a doubt, daylight second, Brian Lara third," said Warne.