Sachin Tendulkar: Little Master is irreplaceable, says Dominic Cork
After 24 years of mastery, Sachin Tendulkar will be missed by world cricket, says Dominic Cork.
Last Updated: 15/11/13 10:46am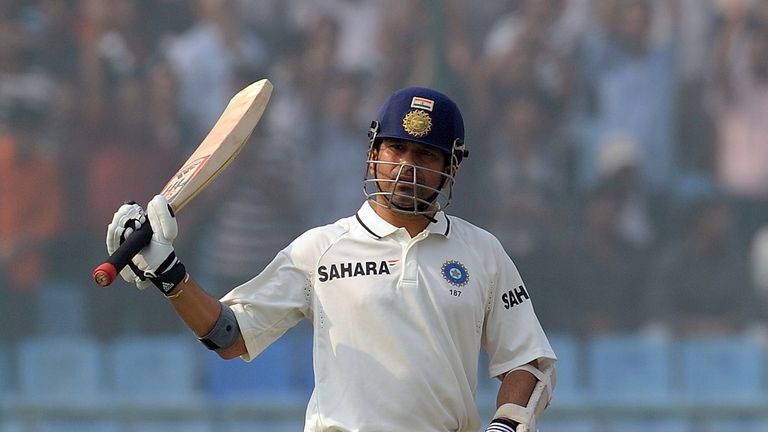 The Little Master scored 74 to help India into a commanding position against the West Indies in his 200th and final Test match, which is being played in his home city of Mumbai.
That may have been the last time Tendulkar bats in a competitive game, given India's advantage over the tourists, and Cork reckons that despite a number of talented players coming through, none of India's starlets will be able to repeat the feats of the record-breaking batsman.
"He has been truly one of the best cricketers in the modern era, maybe of all time," said Cork.
"The people of Mumbai have had a chance to say thank you for 24 years of entertainment and they've done that.
"You look at what's coming in now with Virat Kohli and Rohit Sharma and they are people that maybe can replace a little bit of Tendulkar but I don't think there'll ever be a Sachin again.
"He's a legend, not just in India, so world cricket will miss him."
Punching
Former England opener Rob Key credited Tendulkar's innings and said, despite missing out on a 52nd Test century, his impressive stand was a reminder of his sensational talent at the crease.
"We saw some of the very best of Tendulkar in some of the shots he played today," said the Kent captain. "He was punching the ball down the ground off the front foot and back foot and that's what Sachin can do that not many other players can.
"He had the whole country on his shoulders for his entire career but here he's come out and played a brilliant little innings which has put his side in a position where they're definitely going to go on and win the game.
"For him to then be able to walk off in front of his home crowd, with his mum watching him live at an international game for the first time, it must be an amazing feeling."
What Tendulkar does next is unclear but Cork suspects the India talisman, who has amassed over 34,000 runs in international cricket since making his debut in 1989, will miss the sport.
"He talks about cricket being his oxygen and how much he's going to miss it when he retires - and I think he will," said the Sky Sports pundit.
"When you've been in the game as long as he has and you walk away from it there's a hole. So whether he'll stay involved in the game or walk away I'm not sure."