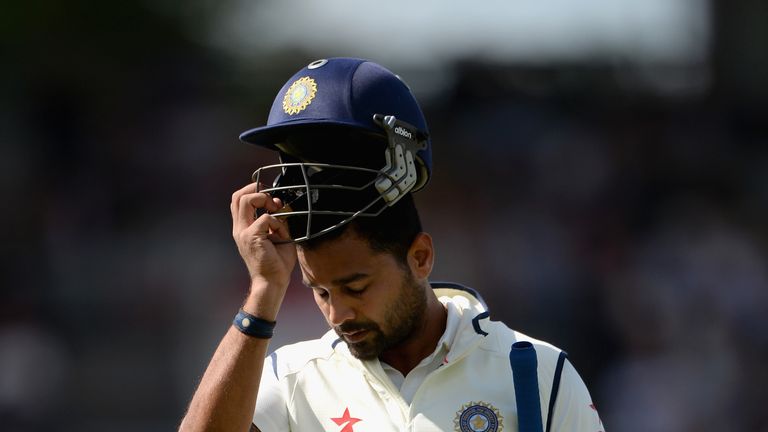 Captain Mahendra Singh Dhoni and India's batsmen have been lambasted by the nation's press after losing to England.
The hosts took nine wickets after tea on Saturday - including four for spinner Moeen Ali - as the tourists collapsed to 161 all out and to defeat by an innings and 54 runs and hand England an unbeatable 2-1 lead in the five-match series.
The Times of India laid into the country's batsmen for refusing to fight back in their second innings, suggesting they had earned huge amounts of money by playing "slam-bang" limited-overs cricket, but failed to hone their skills for the Test arena.
Its cricket correspondent wrote: "Faced with the onerous task of saving the match, India's 'Young Millionaires' did not even attempt to save face.
"Instead they flaunted a flamboyant approach, so typical of limited-overs cricket, to bring about a quick end to the fourth Test. So pathetic was India's display that their second innings lasted just 43 overs."  
The press praised England's "focus and determination", singling out Stuart Broad for his "heroic bowling".
Dhoni came under fire from the Hindustan Times for his "bizarre team tactics" that included failing to start India's bowling attack on Saturday with top-performing seamers Varun Aaron and Bhuvneshwar Kumar.
Crash course
With the headline "Fold Trafford", the Sunday Express said that although Dhoni batted well during the match, he "desperately needs a crash course in the art of Test match captaincy".
India were praised last month when they won the second Test match at Lord's to secure the team's first overseas victory for three years.                
It was a victory that eased some pressure on Dhoni, who was facing calls to quit, and raised hope that India had turned the corner after poor performances since the retirement of batting legend Sachin Tendulkar.
But the media said on Sunday that it seemed this was "just an illusion" and India's problems remained.
The Express added: "Old Trafford proved that this was indeed India of old - a side that faltered abroad, filled with batsmen who couldn't survive pace, spin or pressure.
"India's batters neither adapted nor adjusted. And their bowlers were unidimensional and far from having a Plan B. India need a massive rethink."