Ryder in the wrong again
New Zealand have suspended Jesse Ryder and Doug Bracewell for breaching team rules on drinking alcohol.
Last Updated: 01/03/12 9:42am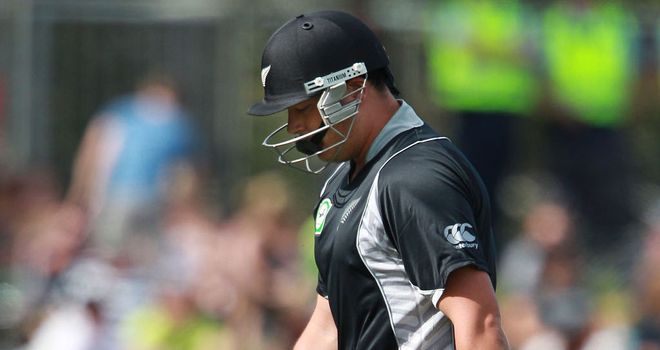 New Zealand have suspended batsman Jesse Ryder and fast bowler Doug Bracewell for breaching team rules on drinking alcohol.
In a statement issued on Thursday, New Zealand Cricket said the pair will miss Saturday's third one-day international against South Africa after drinking in the aftermath of the team's defeat against the Proteas on Wednesday.
It is not the first time Ryder has found himself in trouble for alcohol-related misbehaviour. In 2008, he was injured when he punched a window in a hotel toilet and in 2010 he was fined and warned for his behaviour at an indoor cricket tournament.
Both Ryder, 27, and 21-year-old Bracewell were said to have been involved in an altercation with members of the public, also drinking that evening.
Taunts
In a statement NZC said the players had "compromised their preparation" for the third one-dayer by their actions. "Team protocols dictate that players who are rehabilitating from injury should not consume alcohol and unfortunately both players went to a Napier hotel following the conclusion of the match," the board said in a release.
"Also, while at the hotel both players verbally reacted to taunts from a member for the public."
Pace bowler Bracewell is currently nursing a strained hamstring and Ryder is sidelined with a minor hand injury.
New Zealand team manager Mike Sadle said both players had apologised and "they know they have let down fans and team-mates alike."
The Black Caps will name their squad for the upcoming three-Test series against South Africa on Friday and Ryder is expected to be omitted after his latest misdemeanour.