Hesson to coach Black Caps
New Zealand have appointed Mike Hesson as their new coach on a deal which runs until the end of the 2015 World Cup
Last Updated: 20/07/12 7:36am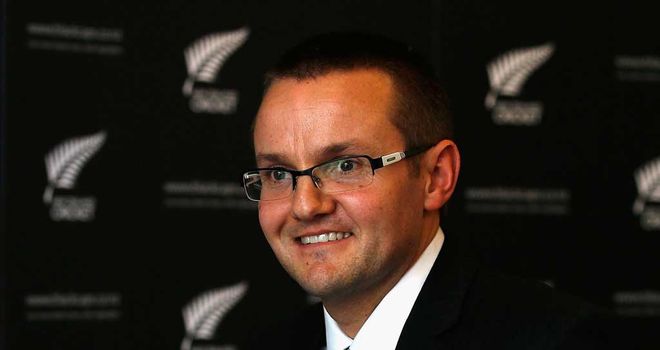 New Zealand have appointed Mike Hesson as their new coach on a deal which runs until the end of the 2015 World Cup.
The withdrawal of Matthew Mott from consideration left Hesson as the last-man standing for the job of succeeding John Wright, who announced in May that he would not be extending his contract.
Hesson, 37, has previously coached Otago and Kenya and he will take charge of the Black Caps for their tour of India which starts on 23 August following the completion of the tour of West Indies.
Hesson said: "I'm a proud Kiwi and very much a true believer in New Zealand cricket. That means I honour the cricket traditions but it also means I am excited about the future of cricket in New Zealand.
"I haven't been appointed to warm the seat for a couple of years and I feel confident I am certainly going to bring some value to the role."
New Zealand Cricket chief executive David White added: "Mike has all the right attributes we are looking for in a national coach and we are delighted have him through to the ICC World Cup 2015."