Jesse Ryder confirms he will not be available for New Zealand to face England
New Zealand batsman Jesse Ryder has ruled himself out of the home series against England next month.
Last Updated: 27/01/13 8:54am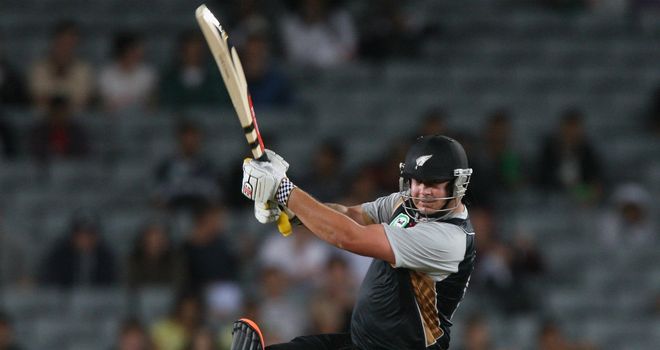 Ryder, 28, said in June last year that he intended to take a year-long break from Black Caps duty but later suggested he was considering facing England, whose Twenty20 series starts on February 9.
Ryder, who has struggled with various personal issues during his career, has been in fine form for Wellington and has decided to focus solely on the domestic game for the time being.
The player's agent Aaron Klee told the Sunday Star Times: "Jesse has decided he is not ready to return to the Black Caps yet.
"All his thinking at the moment is to keep to his original plan, which was to take 12 months out of international cricket.
"That decision was made last June, so it's unlikely he's going to deviate from his plan. I think we need to respect that Jesse has made some really good decisions over the last 10 to 12 months.
Good decisions
"He has goals that he wants to achieve, and achieving those would be difficult while playing international cricket, especially given the schedule in the coming months.
"We're building a long-term foundation here. We don't want to get it wrong again."
A player of Ryder's ability would clearly be a huge boost to New Zealand, but the Black Caps hierarchy are sympathetic to his position.
Heath Mills, chief executive of the New Zealand Cricket Players' Association added: "The temptation is - when he's playing so well for Wellington - to jump in and play some cricket against England.
"But that would be a mistake if we get back where we were 10 months ago."