New Zealand all-rounder Daniel Vettori set to miss upcoming series with England
New Zealand are set to be without experienced all-rounder Daniel Vettori when they host England this winter.
Last Updated: 30/01/13 8:01am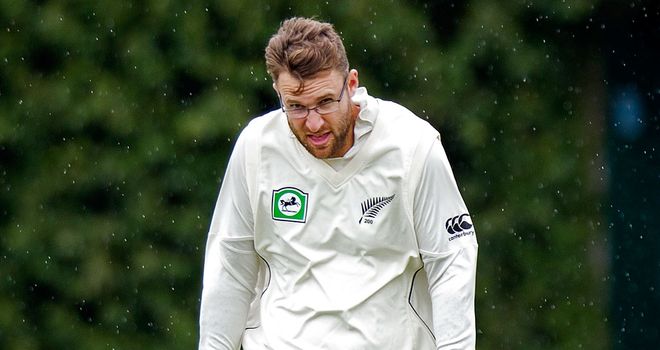 New Zealand have had to get by in recent times without former captain Vettori, seamer Tim Southee - who has had surgery on his thumb - and, for a longer period, unsettled batsman Jesse Ryder.
Ross Taylor was also absent for the tour of South Africa, from which Brendon McCullum's team have just returned, after a breakdown of communications between him and the team management.
But Taylor and coach Mike Hesson are back on speaking terms, and the batsman is expected to be in action against England for a New Zealand XI in two Twenty20 warm-up matches next week.
Vettori, meanwhile, anticipates that, after missing the Kiwis' last seven Tests, he is unlikely to be fit in time to take on England in next month's three-match series.
"I'm hoping to be available for selection for Northern Districts' one-day campaign (starting on February 28), and then whatever happens from there happens," said Vettori.
"I won't be able to play any four-day cricket, so the Test matches against England may be a stretch for me."
New Zealand have not given up hope that Vettori could return before their own Test tour to England in May.
But the 34-year-old himself added: "That (tour of England) is probably a more realistic goal.
"Achilles are funny things - they come and go with the pain, and I need to prove to not only the selectors, but myself, that I can manage back-to-back days of cricket."