Jeetan Patel and Daniel Vettori apologise for their "unacceptable" behaviour
New Zealand cricketers Jeetan Patel and Daniel Vettori have apologised for their "completely unacceptable" behaviour.
Last Updated: 06/03/13 9:36pm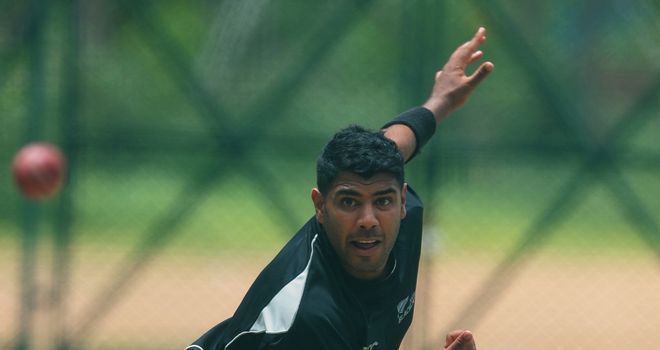 The pair had been drinking on the first night of the New Zealand XI's four-day match, and while Vettori is ruled out of the Test series through injury, Patel ended up in hospital following the night out and was unable to take to the field.
A statement from New Zealand Cricket said: "NZC understands that Jeetan Patel was refused entry to a bar in Queenstown.
"He subsequently fell and hit his head. Patel returned to the team hotel, felt unwell and took himself to A and E.
"NZC is deeply disappointed that a player was drinking during a four-day match.
"Team management has spoken strongly to Patel and Daniel Vettori, who he was with that evening, telling them that their behaviour was completely unacceptable.
"Both Patel and Vettori wish to further apologise for their behaviour."
Patel said: "I am sorry for my behaviour that evening and I accept that it was totally inappropriate for me to be out drinking during a match where I was representing my country."
Vettori added: "My behaviour was completely unprofessional in going out, and I should have spent time with Jeetan in another way," he said.
"I would like to apologise to the NZC medical team, who I was there to work with, and to anyone else who is disappointed in my behaviour."