Brendon McCullum thinks England will miss Kevin Pietersen in Auckland
Brendon McCullum says the absence of Kevin Pietersen from the England side is a boost for New Zealand.
Last Updated: 25/03/13 7:31am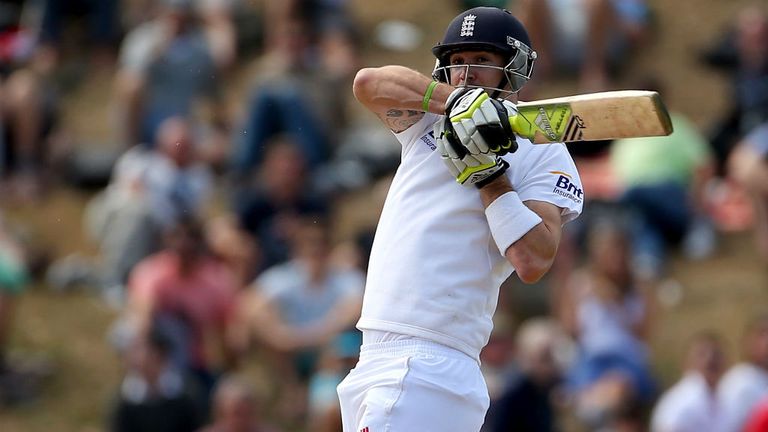 The first two Tests were drawn, meaning New Zealand can secure a first home series win over England for almost 30 years if they can triumph in Auckland.
And the tourists will be without one of their key men in the form of Pietersen, who has had to fly home because of a knee injury and will be replaced by Jonny Bairstow.
Asked if his team would be encouraged by the absence of Pietersen, McCullum said: "Definitely.
"Pietersen is one of those who can take the game away from you pretty quickly so, even though he wasn't at his best in this series, he was still able to make an impact in the last Test (when the England man scored 73).
"From their point of view, they still have some good options, but they certainly aren't Kevin Pietersen."
Confidence
England have already claimed deciding game victories on this trip in the T20 series and in the one-day internationals which followed.
And McCullum said: "They stepped up on those previous two deciders and we went missing, so this will be a good challenge to see if we've progressed as a team.
"There's an opportunity to create history, so we'll be turning our intentions to how we can best get ourselves in front.
"The confidence within the group is building nicely, but there's also a realism that we will have to perform outstandingly well for five days."
New Zealand will make a late decision on whether to fast-track Doug Bracewell back into their team.
The seamer missed the first two Tests with a foot injury but played in a comeback game on Wednesday.
McCullum thinks his attack have performed well in Bracewell's absence and said: "Those guys have done a great job, it has been hard to get the ball out of their hands.
"With their commitment and dedication to the team, it will be very hard to drop them. The three guys have bowled brilliantly throughout the series, and Doug has performed well for us before."