Proud captain Brendon McCullum 'heartbroken' after England battle for draw
New Zealand captain Brendon McCullum admitted he was "heartbroken" not to have won the final Test with England.
Last Updated: 26/03/13 2:49pm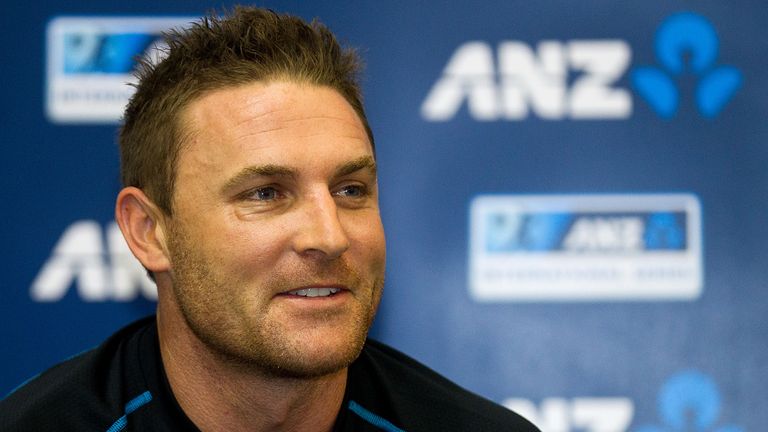 England - who finished with nine down - batted through the final day in Auckland to escape with a dramatic draw at Eden Park.
Monty Panesar lasted 20 minutes but faced just five of the final 19 balls for his two runs, to defy New Zealand and end their hopes of securing their first series victory over England since 1999.
And McCullum's admitted his pride in the Black Caps' performance in Auckland was mixed in with massive disappointment that they had been unable to take one more wicket.
"It is heartbreaking, obviously," McCullum said."We played some brilliant cricket throughout the series but especially in this Test match, and dictated terms from day one and we gave it every chance to force the result.
Proud
"We came up against a defiant English team who were hell-bent on ensuring they didn't lose the Test match for their country and unfortunately we weren't able to penetrate to get that one more wicket.
"I've got mixed emotions. I'm incredibly proud of our boys. We pretty much tried everything. We came up against some of the best players going around at the moment.
"Today they were outstanding. We tried everything but came up just short. It was a wonderful Test match.
"We're certainly trending in the right direction - that's very pleasing."
McCullum singled out the performance of Peter Fulton who, having had a period out of the side, scored a century in each innings to set up New Zealand's ultimately fruitless victory push.
"Outstanding," he said. "I'm absolutely delighted for Peter.
"It's a lovely story - a guy who had a crack at Test cricket, found himself on the outside for a while, and for him to play as well as he did was a great story."