Police arrest a man in connection with the assault on New Zealand cricketer Jesse Ryder
Police have arrested a man in connection with the late-night assault on New Zealand cricketer Jesse Ryder.
Last Updated: 29/03/13 8:43am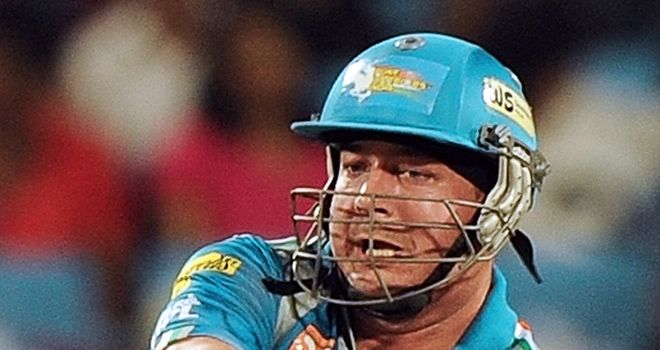 The 28-year-old all-rounder was placed in an induced coma having suffered multiple injuries, including a fractured skull, following a late-night assault outside a Christchurch bar.
Police investigating the incident confirmed a 20-year-old man would appear in court on 4 April after being charged with assault.
In a statement, police added that a second individual was the subject of a "positive line of inquiry".
"Last night Police interviewed a 20-year-old male in relation to their involvement in the initial altercation with cricketer Jesse Ryder," a police statement read.
"This person has been arrested and charged with assault and will appear in the Christchurch District Court on Thursday 4 April.
"Police are following a positive line of inquiry in relation to another person.
Coma
"Police are waiting for an update from Christchurch Hospital on Mr Ryder's condition."
Earlier former New Zealand pace bowler Iain O'Brien had reported he had been informed there was no change in Ryder's condition.
O'Brien said: "He's still the same.
"He's in the induced coma and they tend to keep them in that state for anything up to a couple of weeks depending on the brain swelling. You have to keep them as still and as quiet as possible.
"There's no brain damage, from early reports, which is great news, so in terms of a recovery, in terms of the kind of person he'll be afterwards, fingers crossed he comes out as as similar-natured bloke."
Ryder, a controversial figure whose career has been plagued by off-field incidents, is on an indefinite break from international cricket and has not played for New Zealand since February last year.
He has admitted in the past that alcohol has contributed to his off-field problems and it was confirmed that he was drinking with his Wellington team-mates in the bar before he was attacked.
"He's the kind of guy that always will have a drink," O'Brien added.
"When he is off the stuff he's a wonderful, wonderful man - he's one of the funniest guys and very jovial - but on the other side of it, when he has been drinking he can certainly suffer the lows."