New Zealand Cricket hits back at report into sacking of Ross Taylor
New Zealand Cricket condemns report into decision to replace Ross Taylor with Brendon McCullum as captain.
Last Updated: 04/04/13 10:45am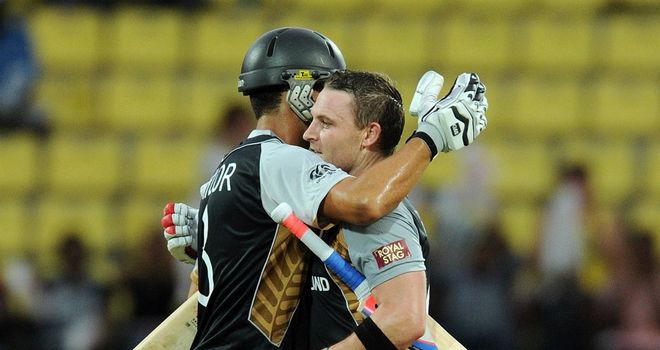 The report was particularly critical of the system that saw Mike Hesson appointed New Zealand coach and his subsequent decision to replace Taylor with Brendon McCullum, a long-time friend.
The report claimed McCullum "knew all along of Hesson's movements regarding the stripping of the captaincy from Taylor, according to certain players" although McCullum has repeatedly denied any involvement.
The nine-page report was prepared by a group convened by former New Zealand skipper John Parker, with other ex-New Zealand captains also understood to be involved.
Questioned
But New Zealand Cricket has defended McCullum and said it was "disappointed and saddened" that "some unnamed individuals" have publicly questioned the integrity of leading figures in the sport.
A statement read: "Brendon behaved honourably at all times in this matter. He has subsequently gone on to prove himself an excellent leader and an inspiration to both younger and older members of the team and the results of his efforts have since been seen an improved Black Caps performance on the field.
"The allegations raised by John Parker and the anonymous group of critics are divisive, untrue and reflect poorly on them rather than the players they have wrongly attacked."